(updated 11/7/2021)





HEY HAVE YOU ever wanted your own little bowl or mug made by my hands?
Visit my
Storenvy
to buy, or email Atomicgothiccomic@gmail.com if you have questions!
Each piece is 100% unique, hand made, and hand painted. Dinnerware pieces are microwavable and foodsafe.
Shipping outside of the USA is tricky, please email me and I can try to find the cheapest option for you :)
See my new stuff on
Instagram!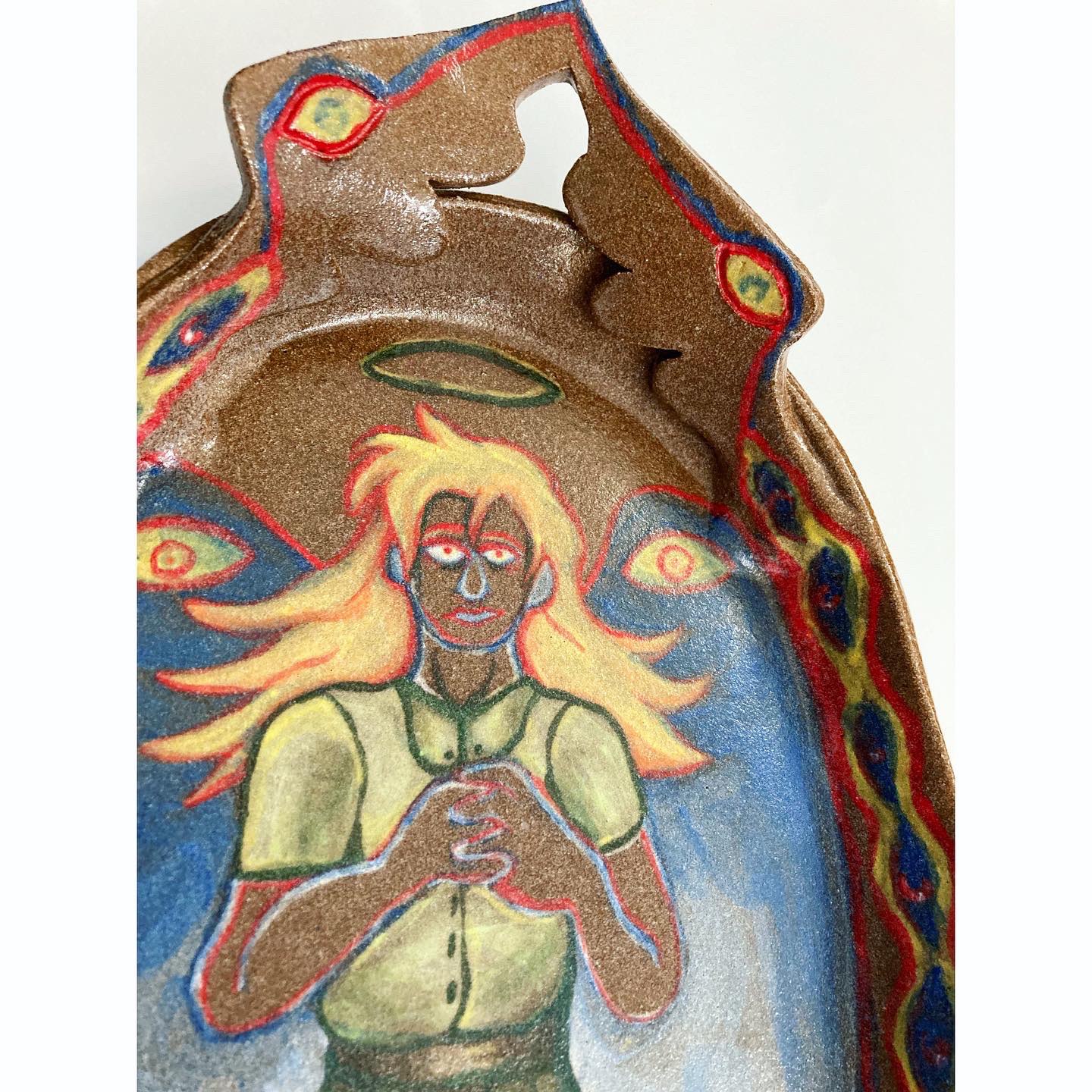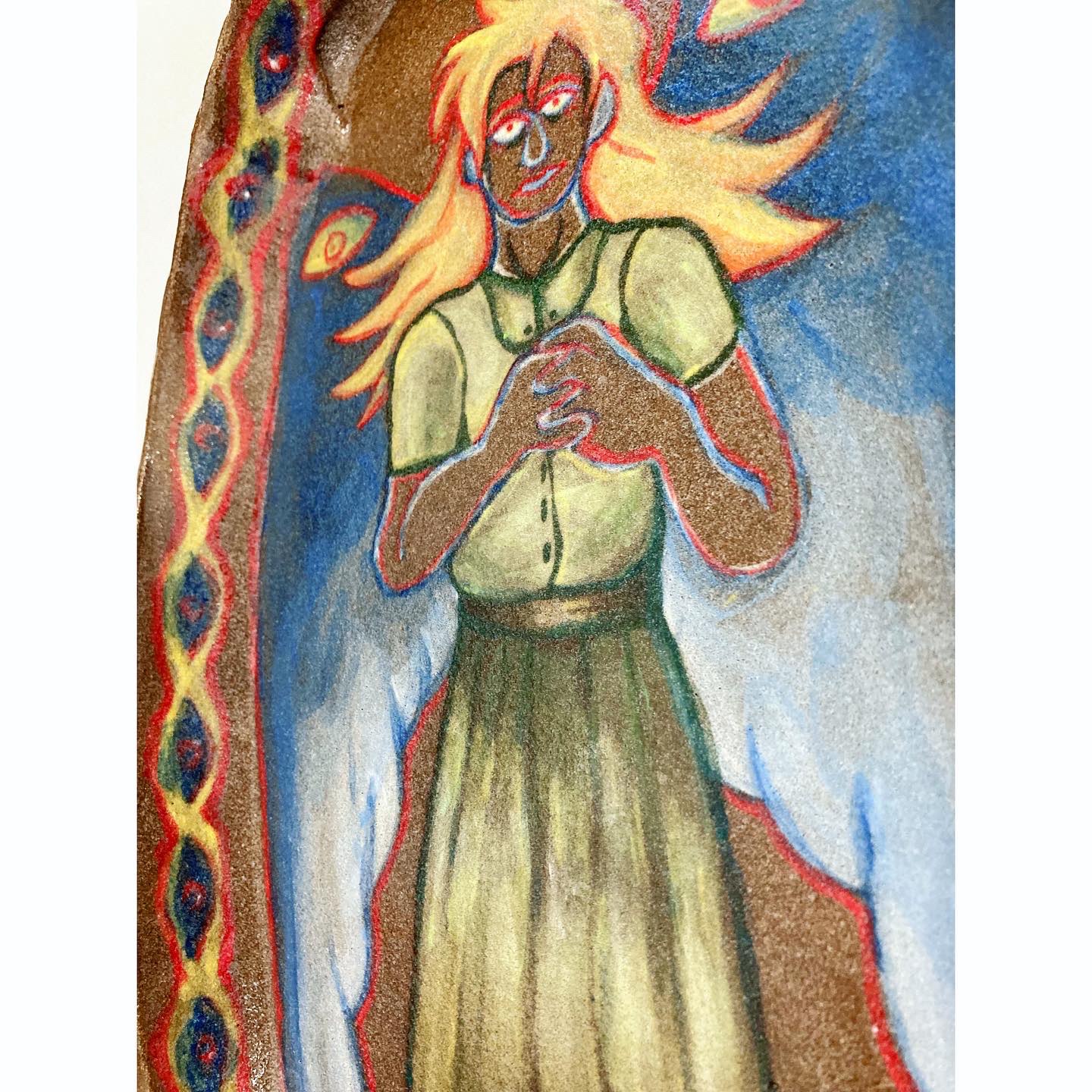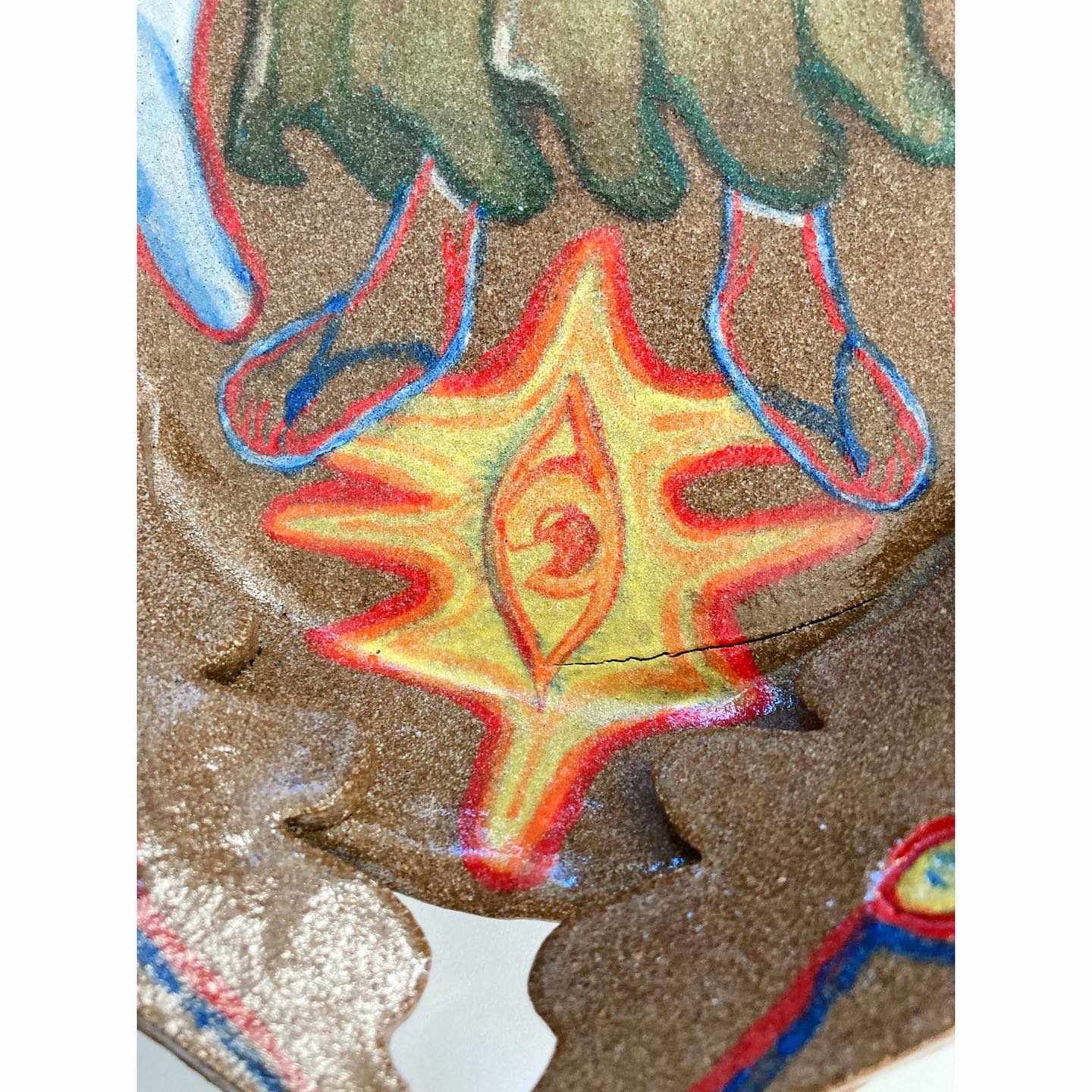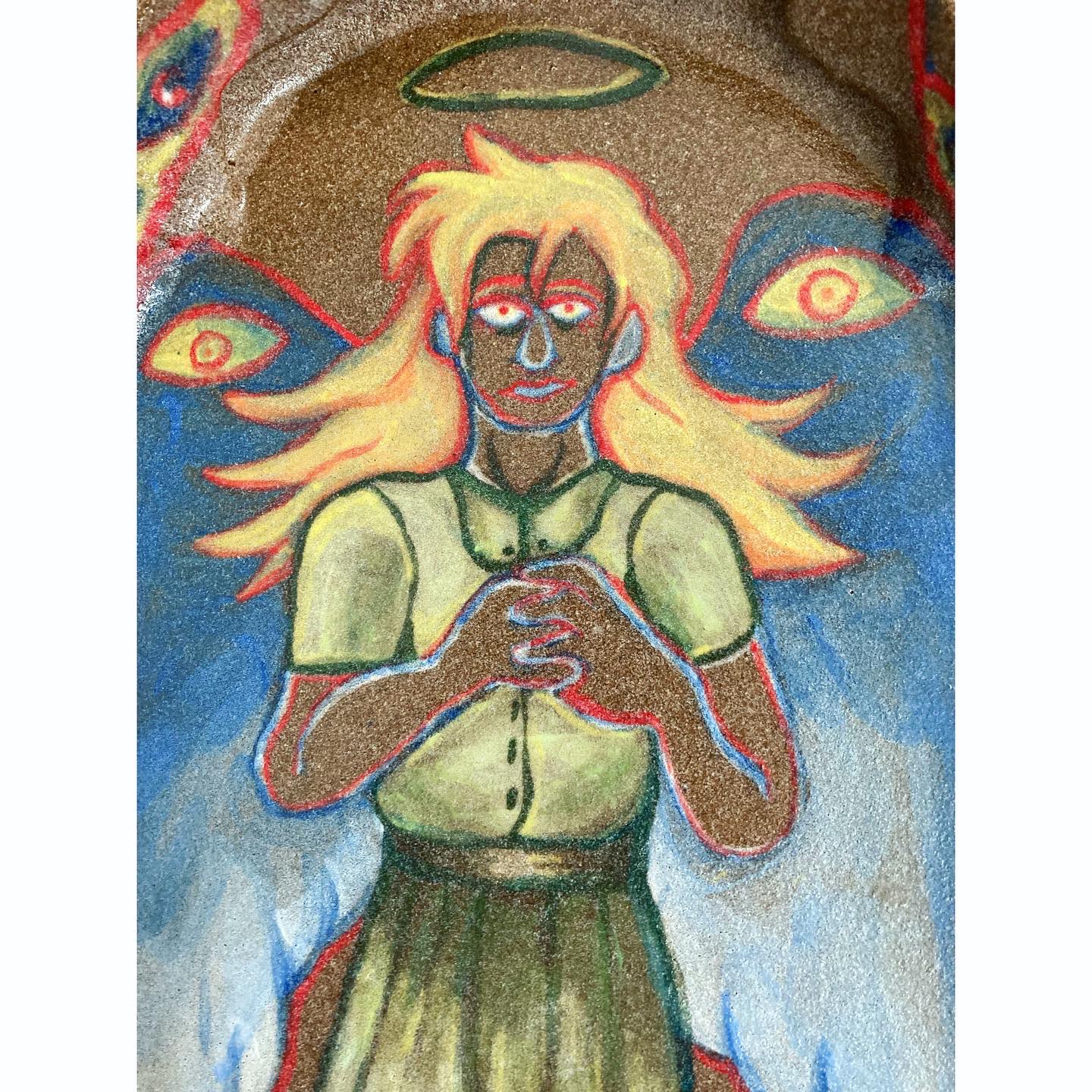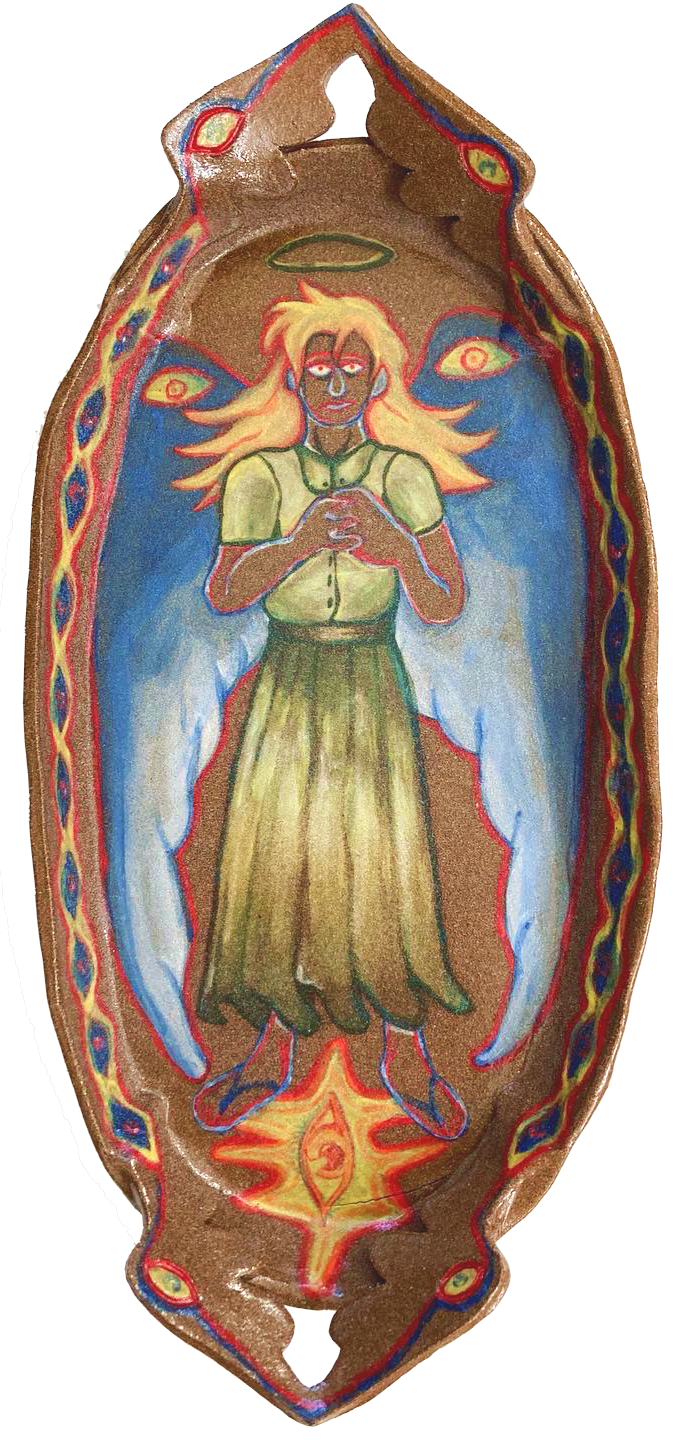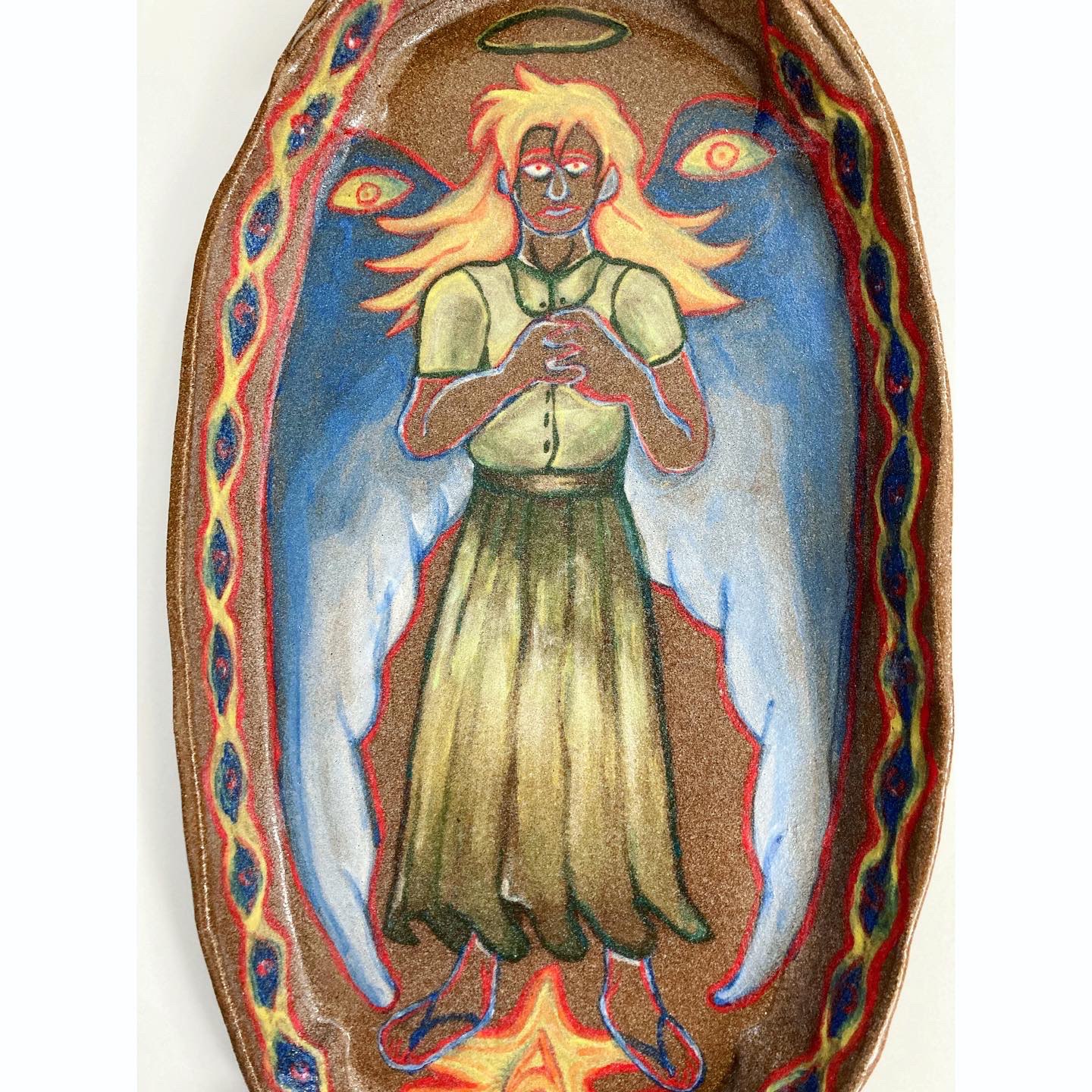 Angel Platter, amaco velvet underglazes on black mountain clay.
-NFS-
---
---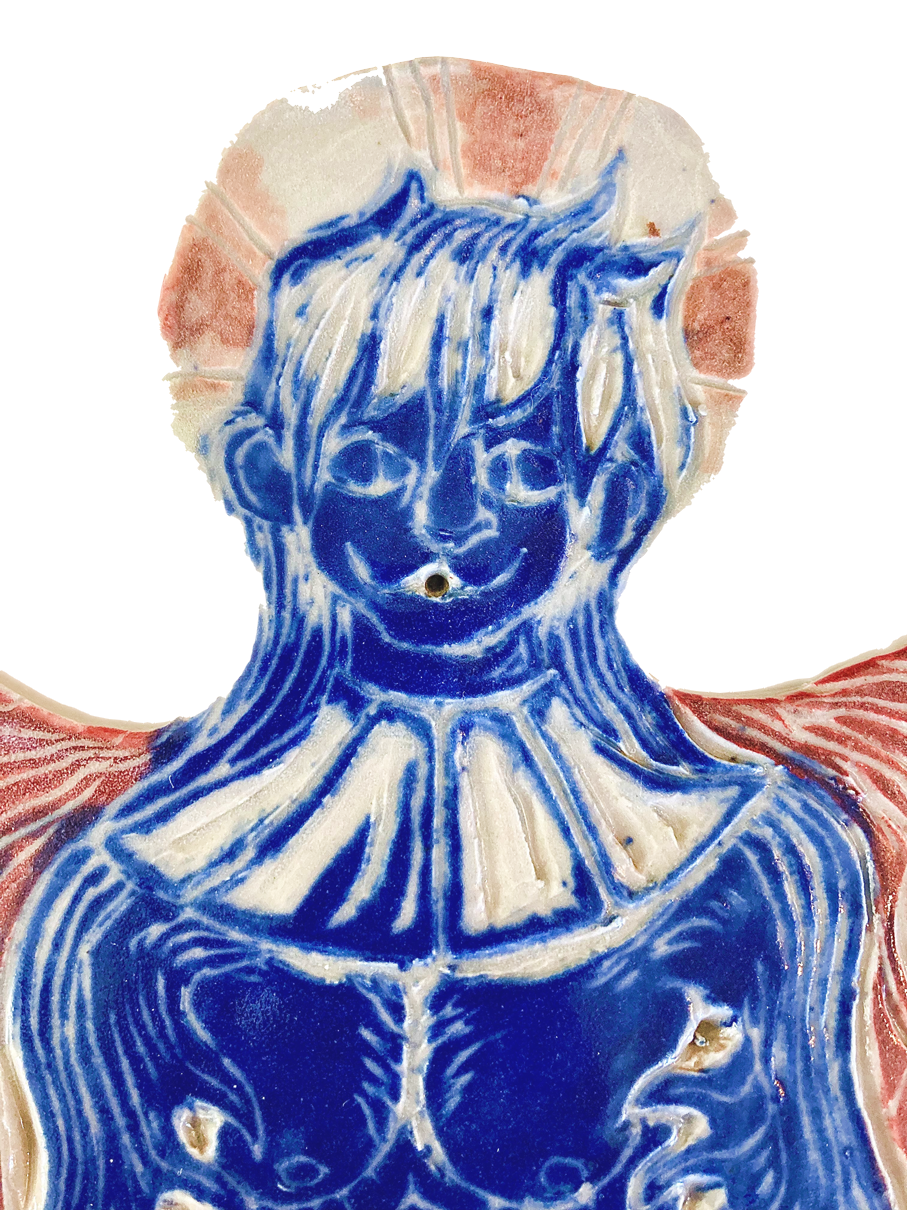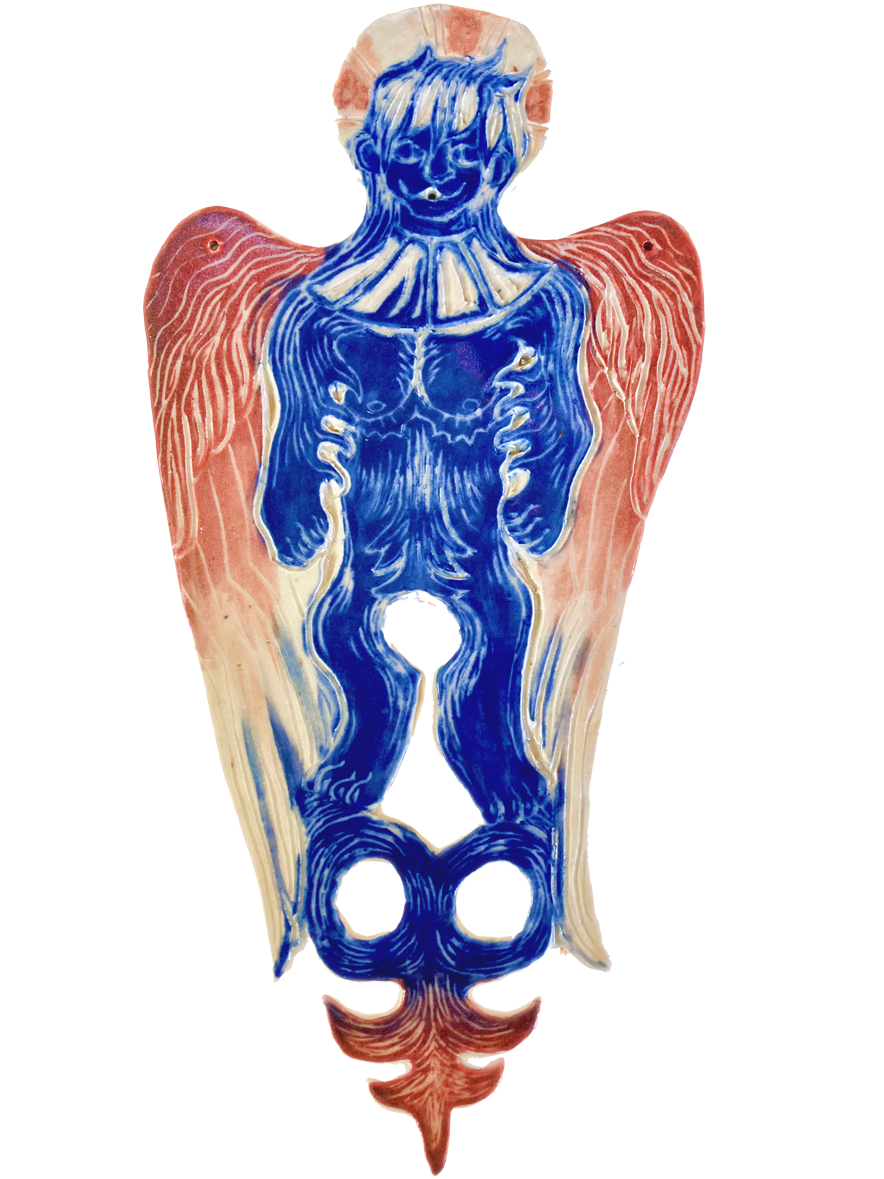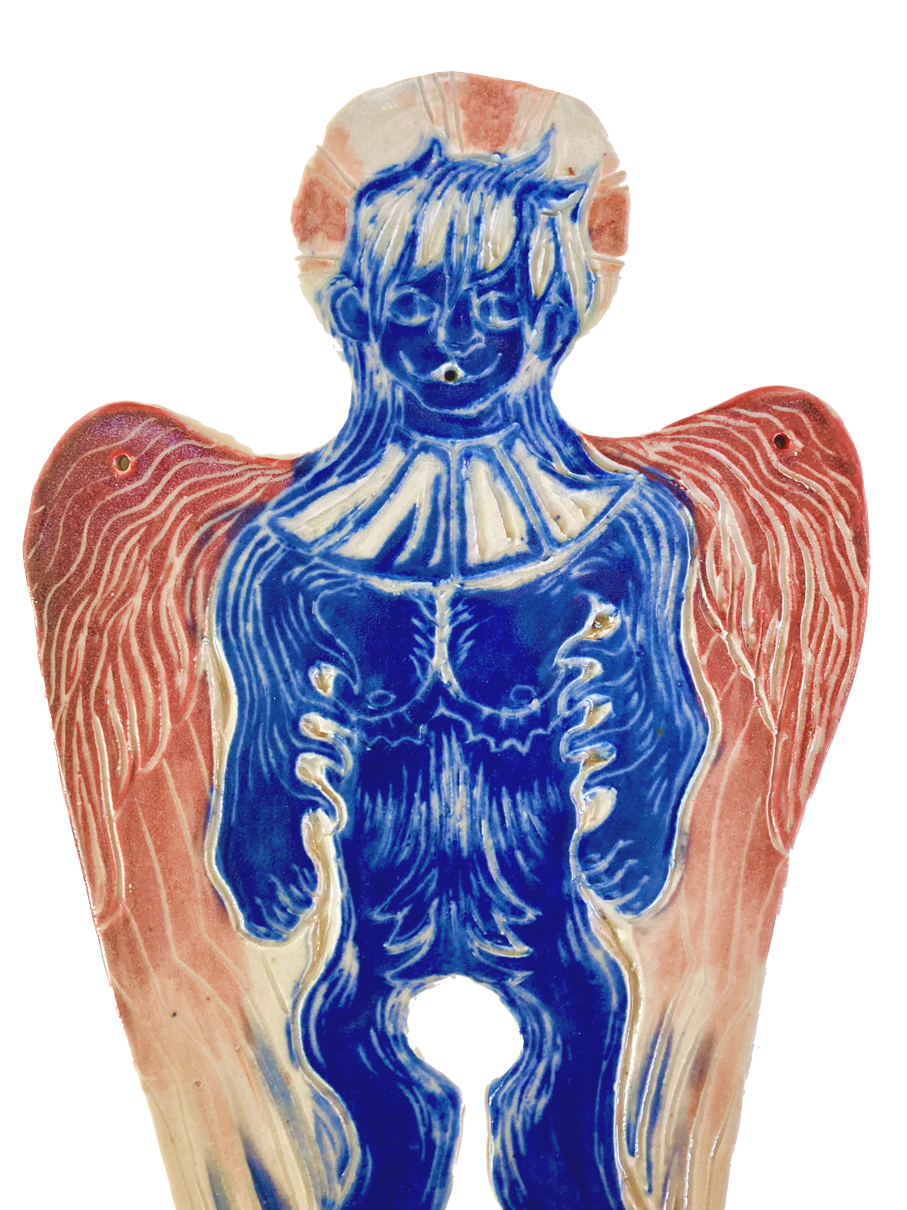 Angel Sphinx Incense Holder. Can also be strung by their wings and hung. Incense fits in their mouth!
-NFS-
---
Anubis Figures
Buy here and here!
---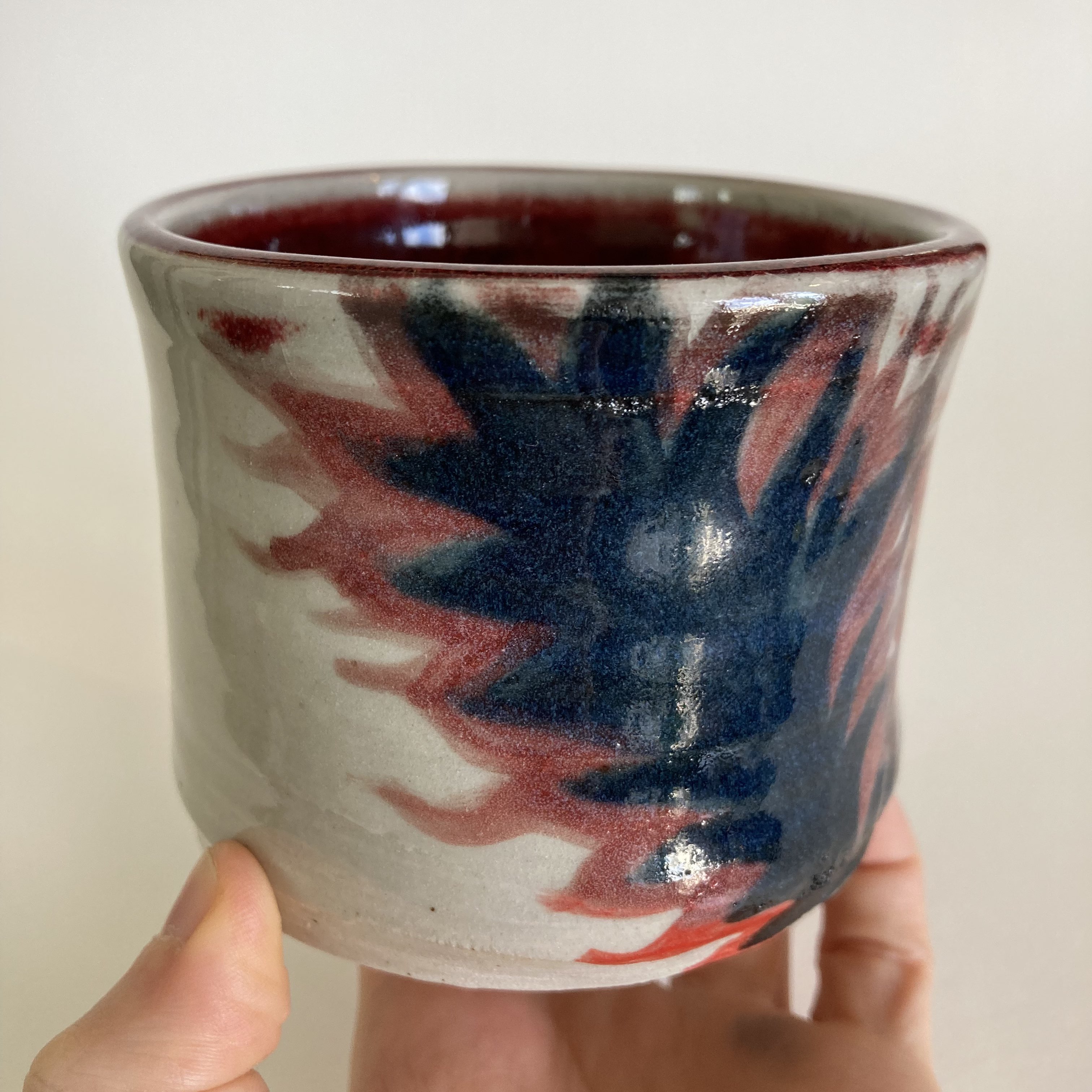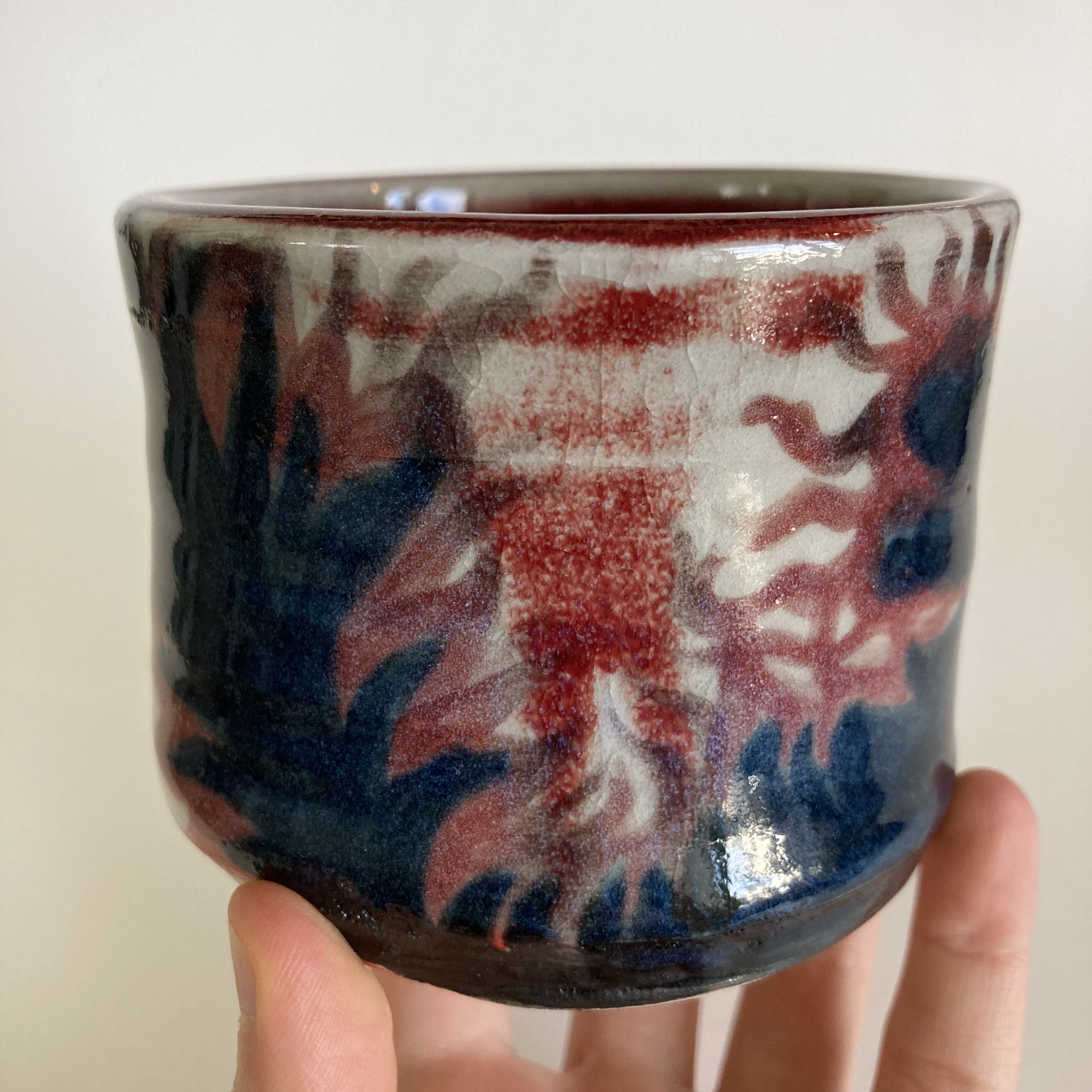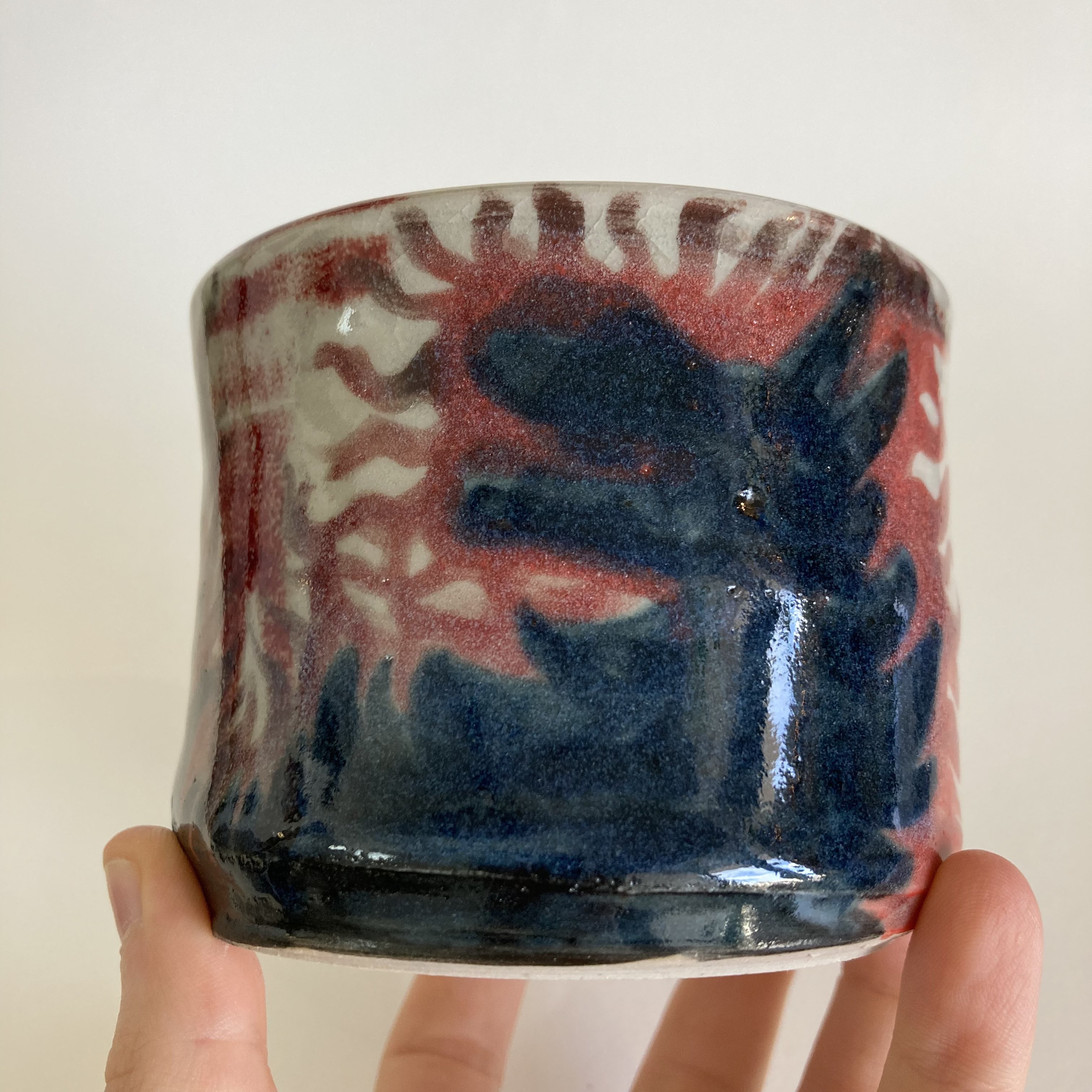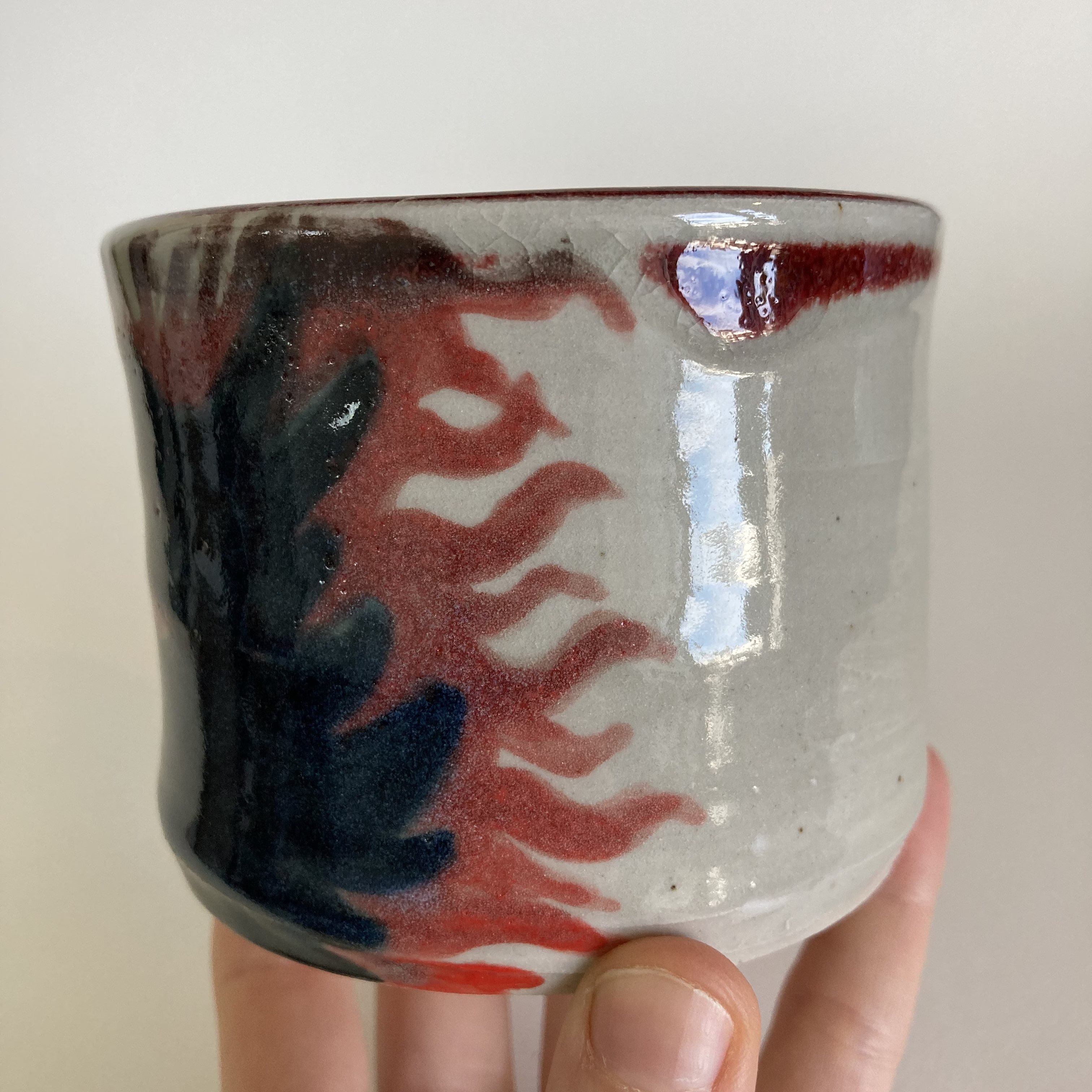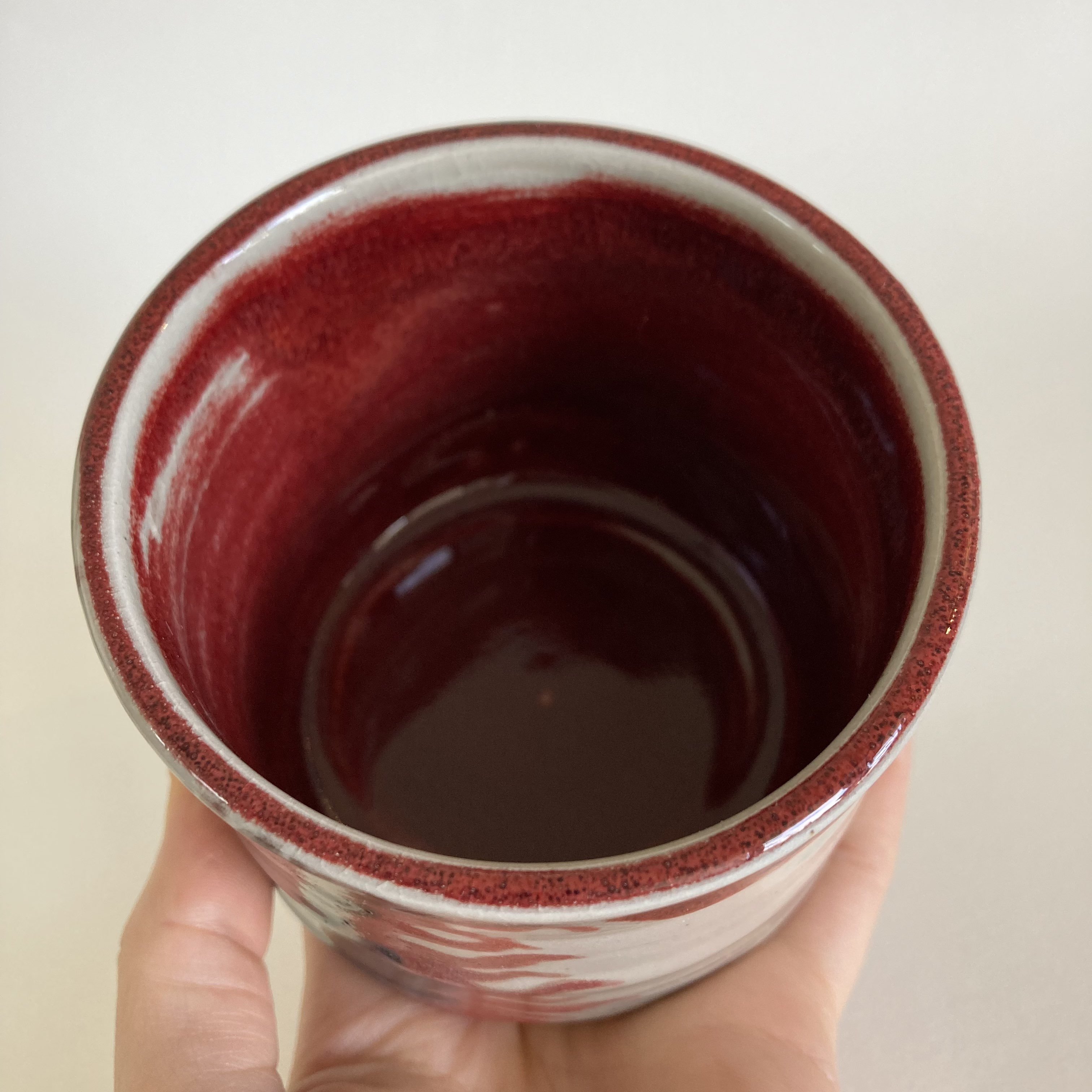 Black Shuck Pot. Red glaze on the inside, perfect for plants, tea, etc.
Buy here!
---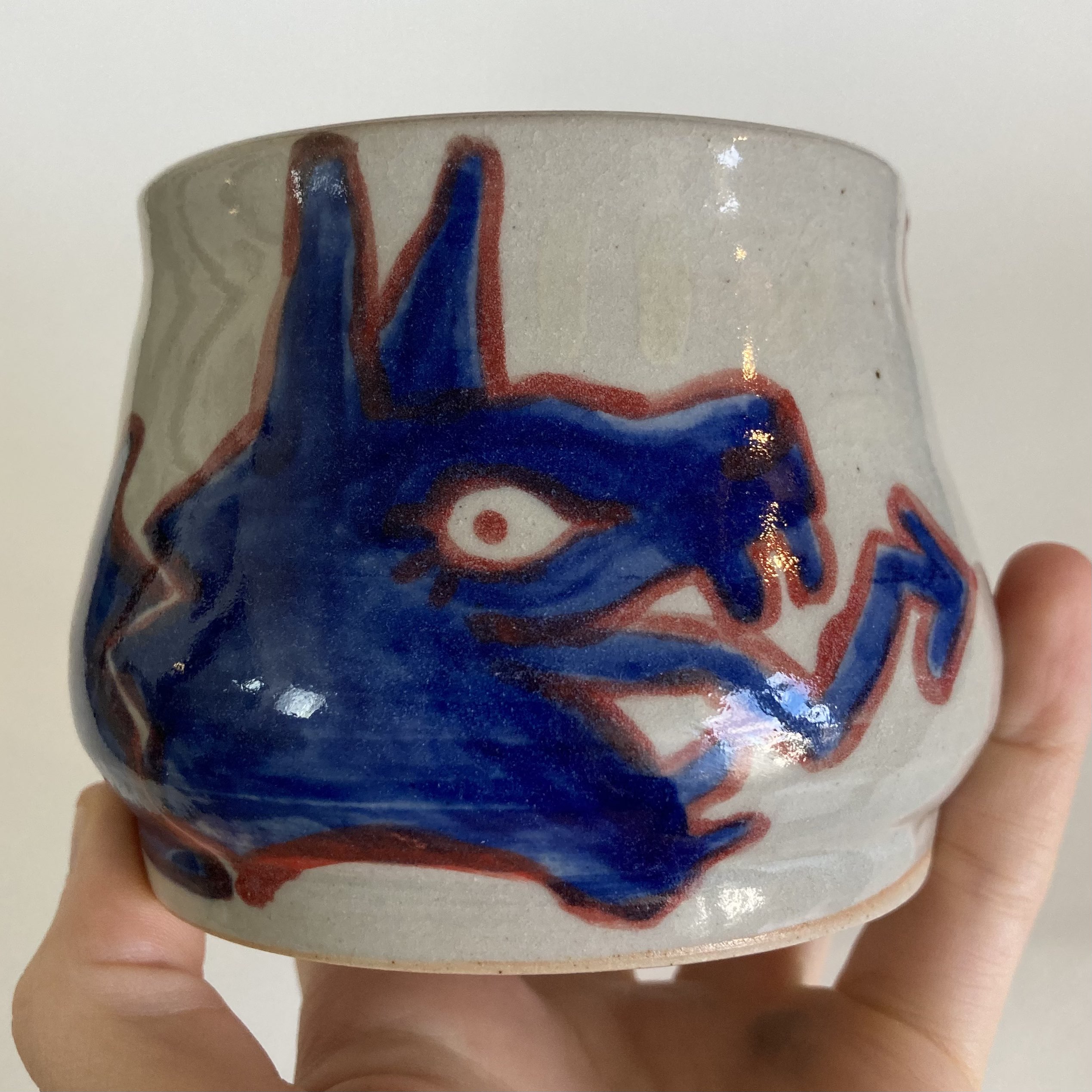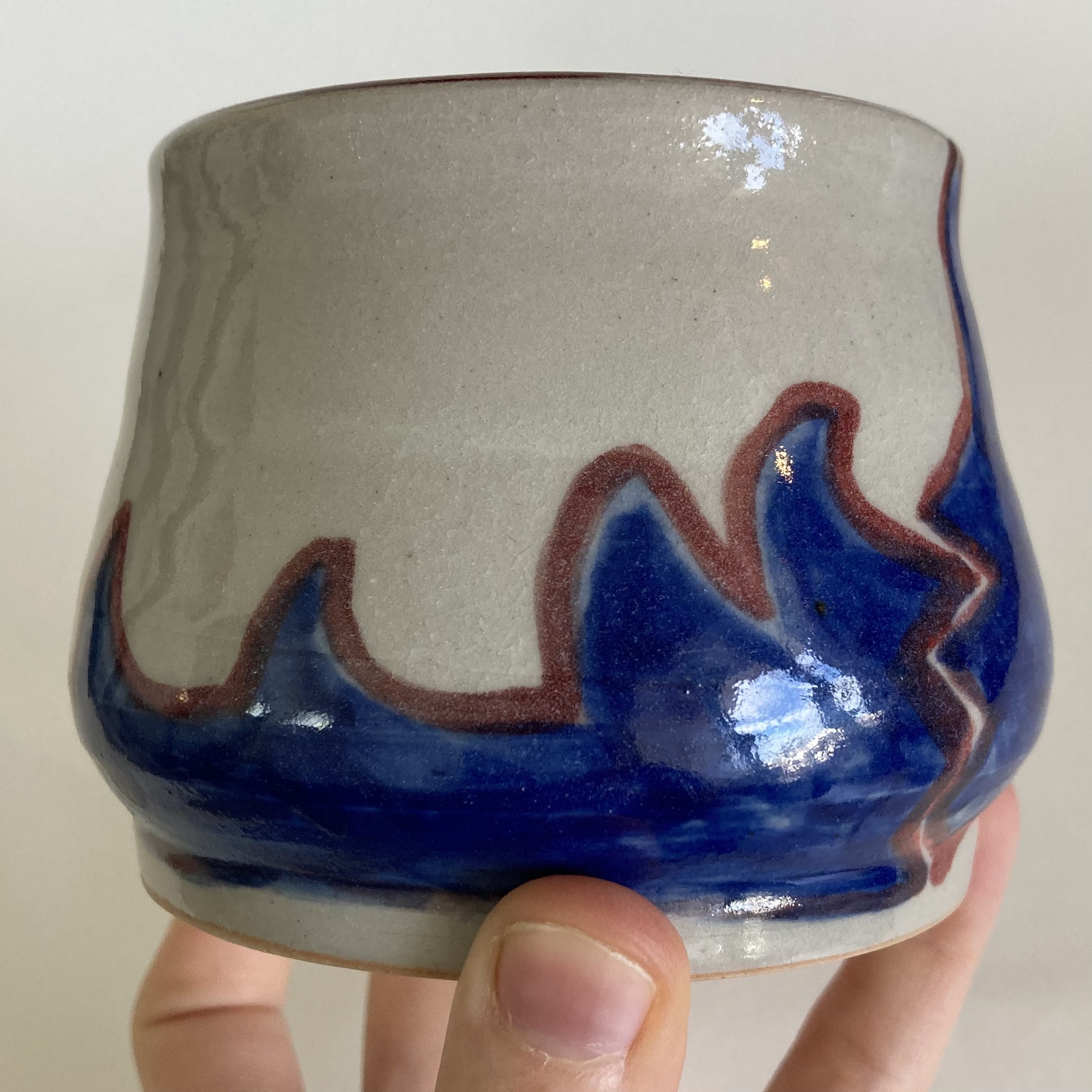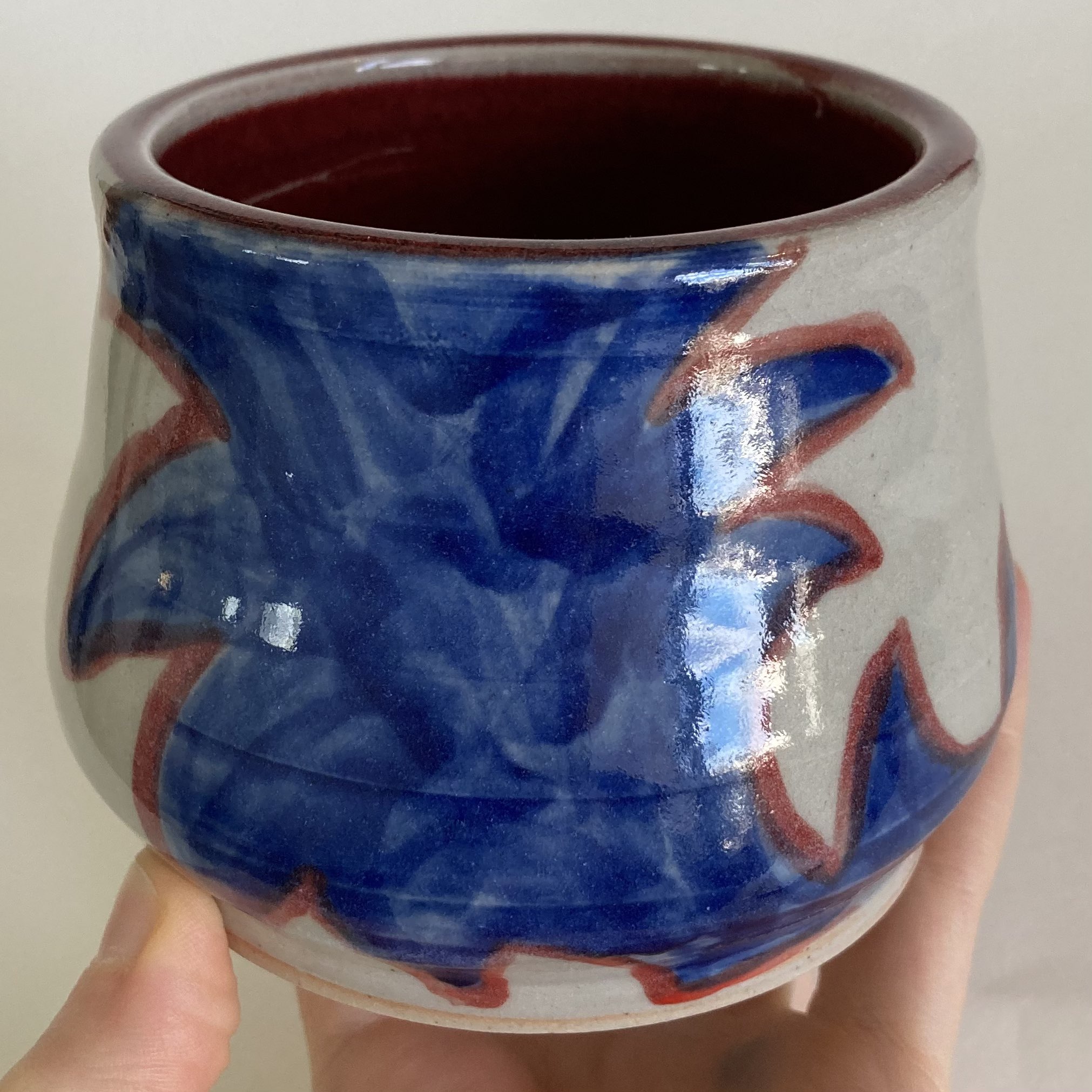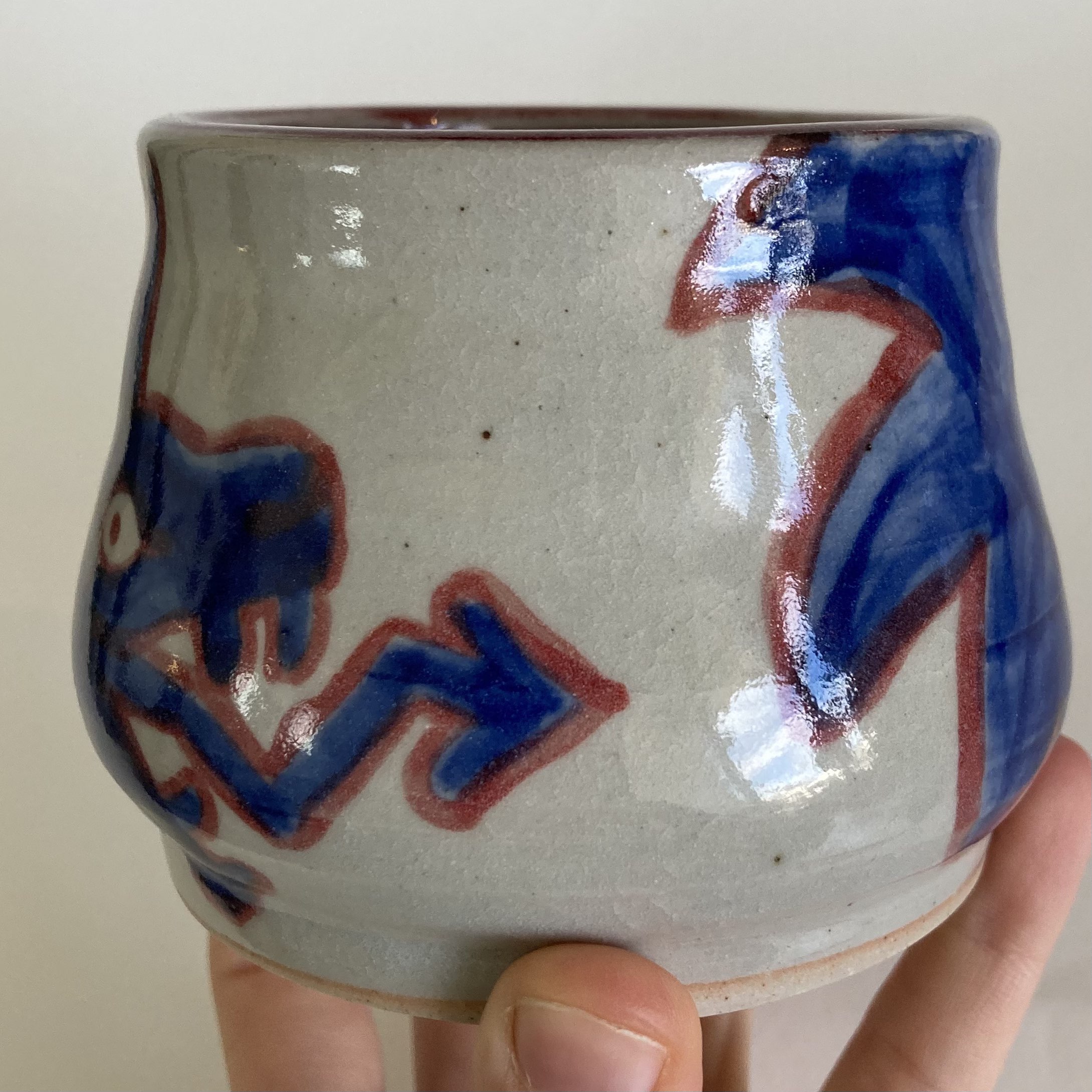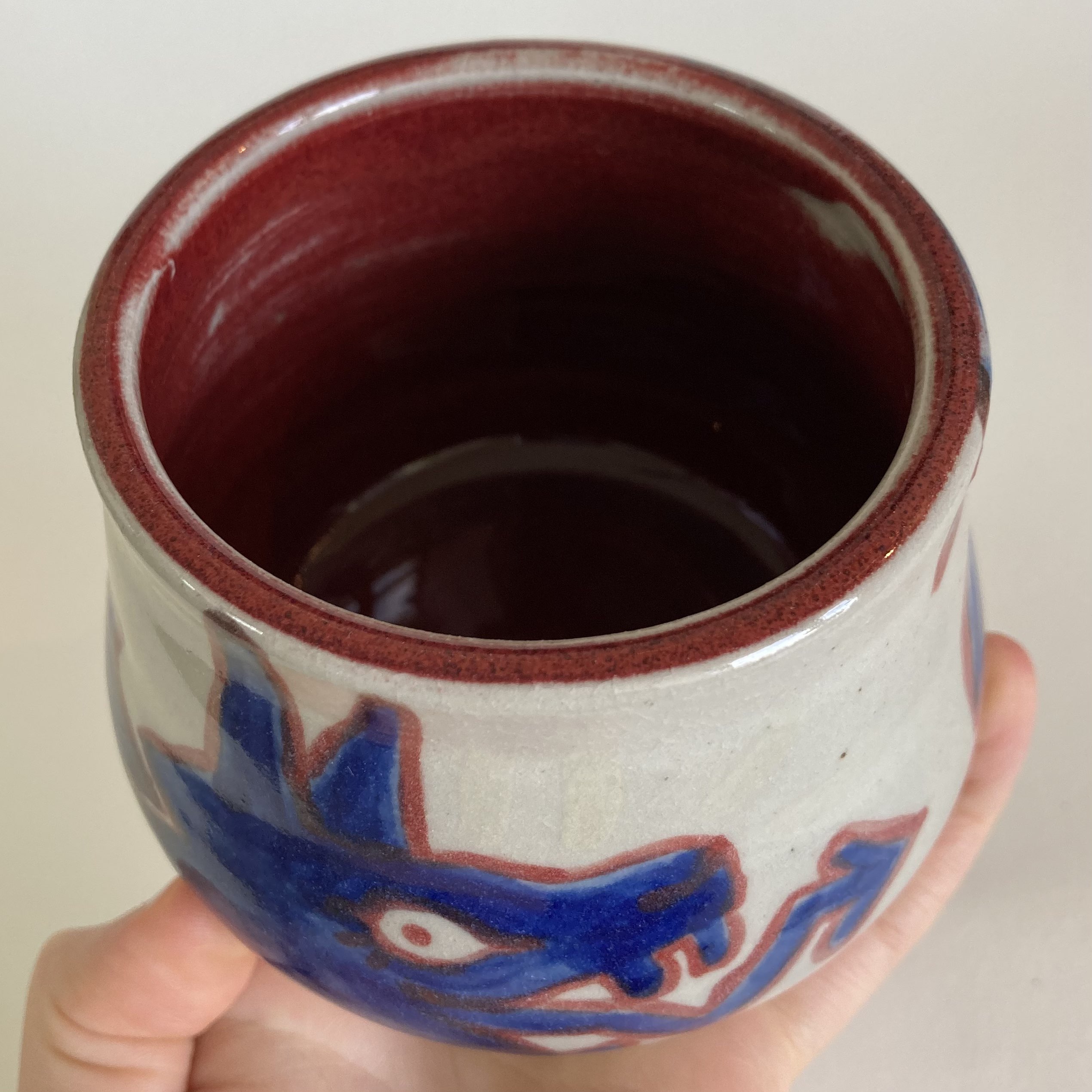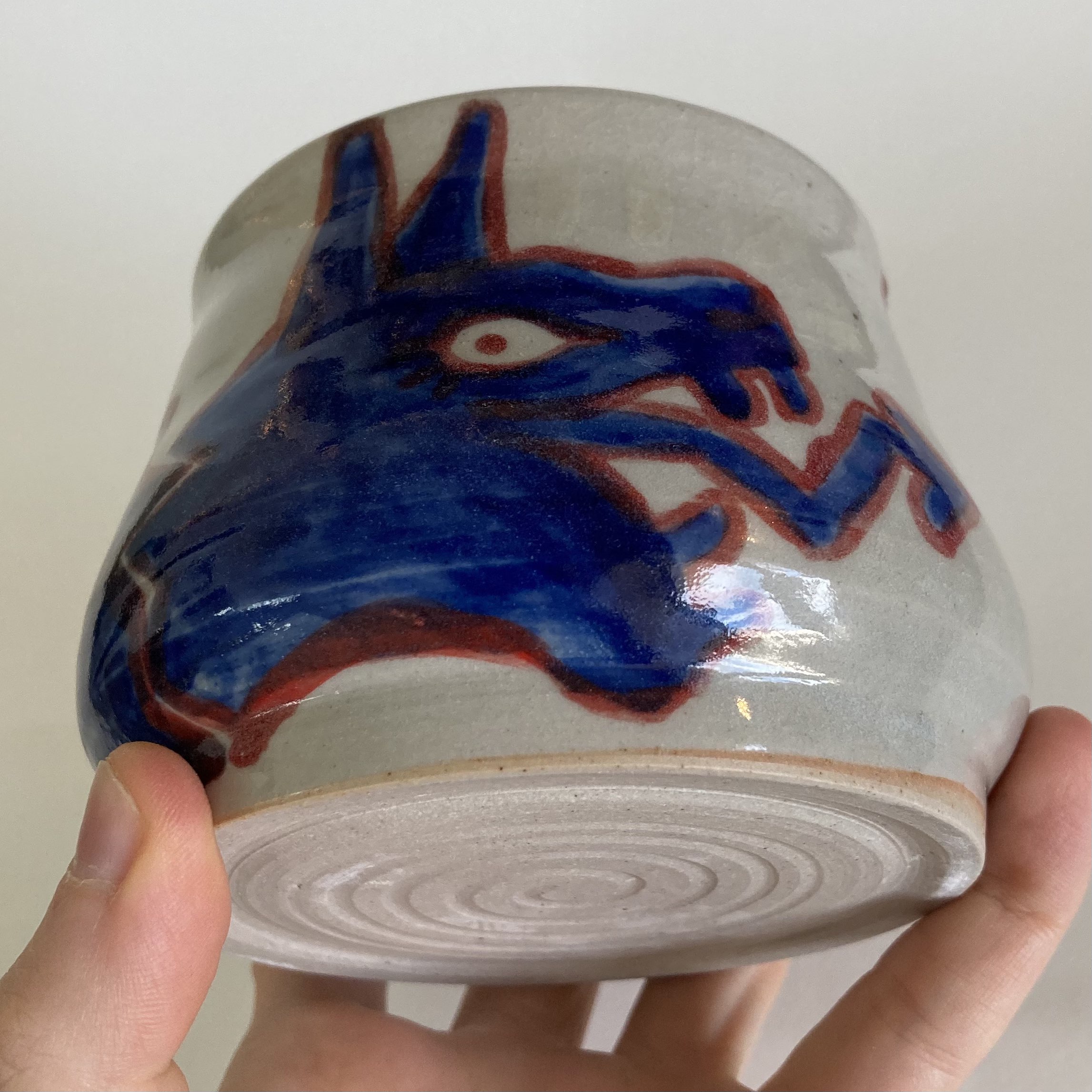 Forked Tongue Wolf Pot with red glaze on the inside. Looks sick as hell. Can be used as a tea cup, plant pot, pencil holder, trinket holder, etc.
Buy here!
---

Church Grim Pot. Ye ol black dog jumping over tombstones. Good for tea, plants, bones maybe?
Buy here!
---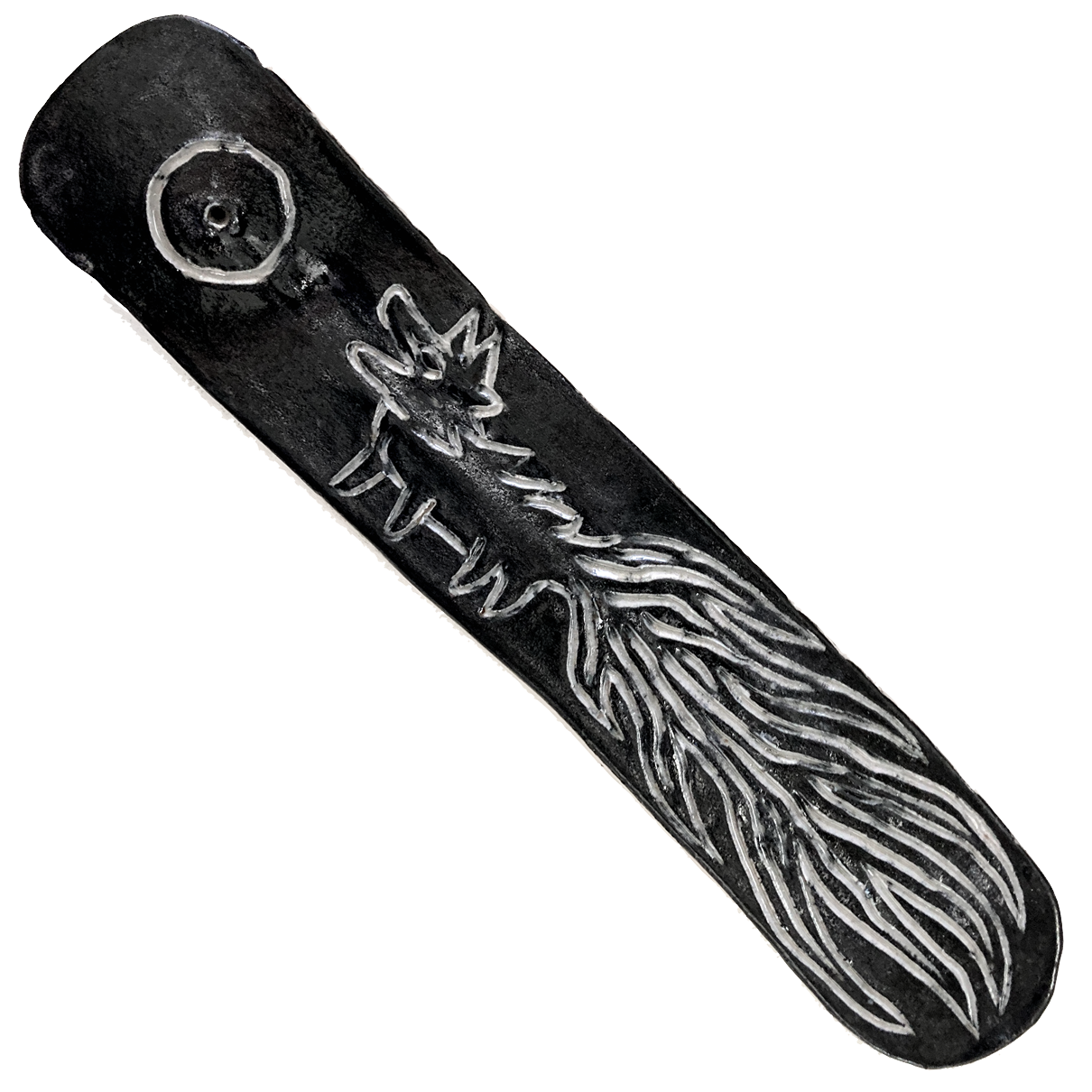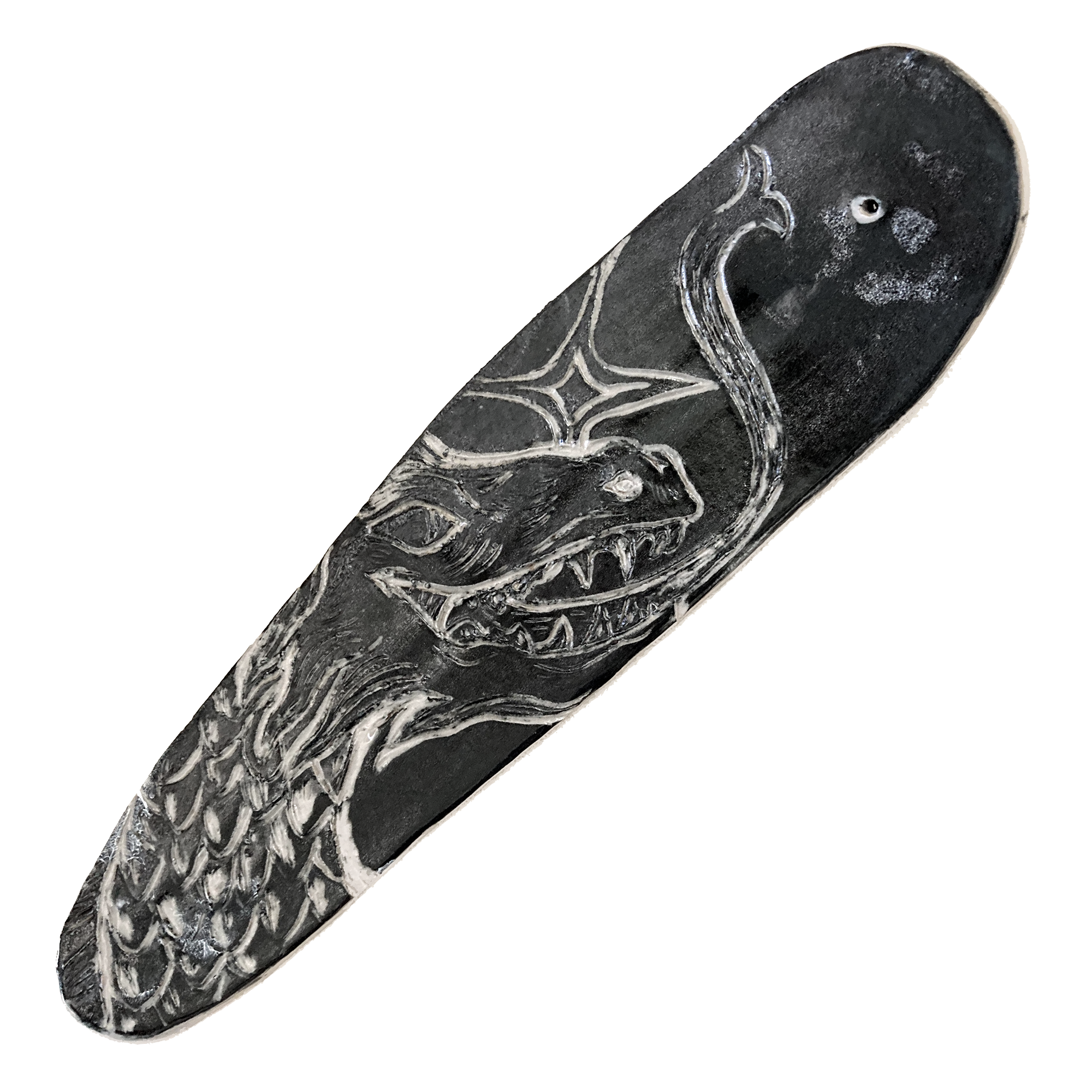 Wolf Moon and Dragon Incense Holder. Incense included :)
Buy here and here!
---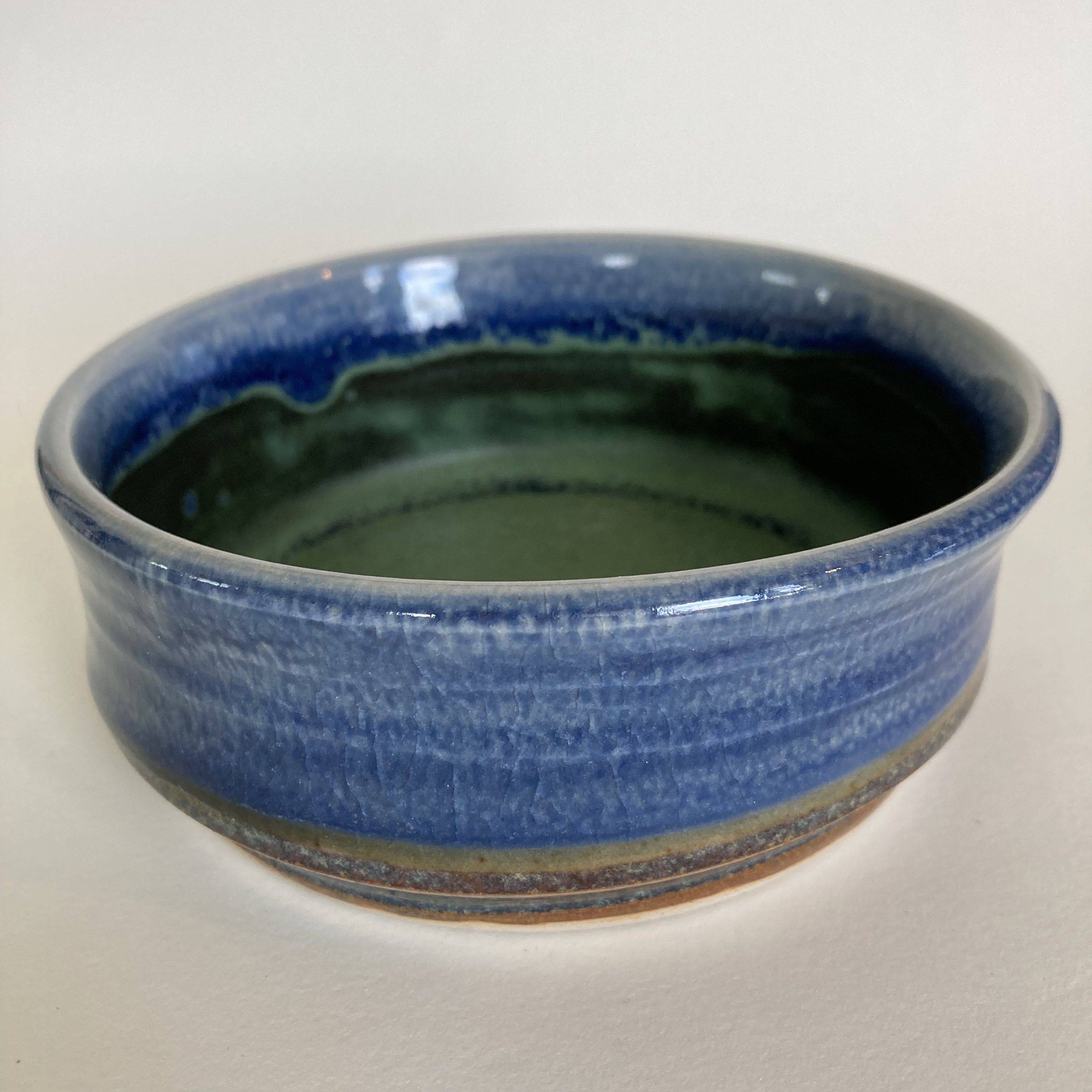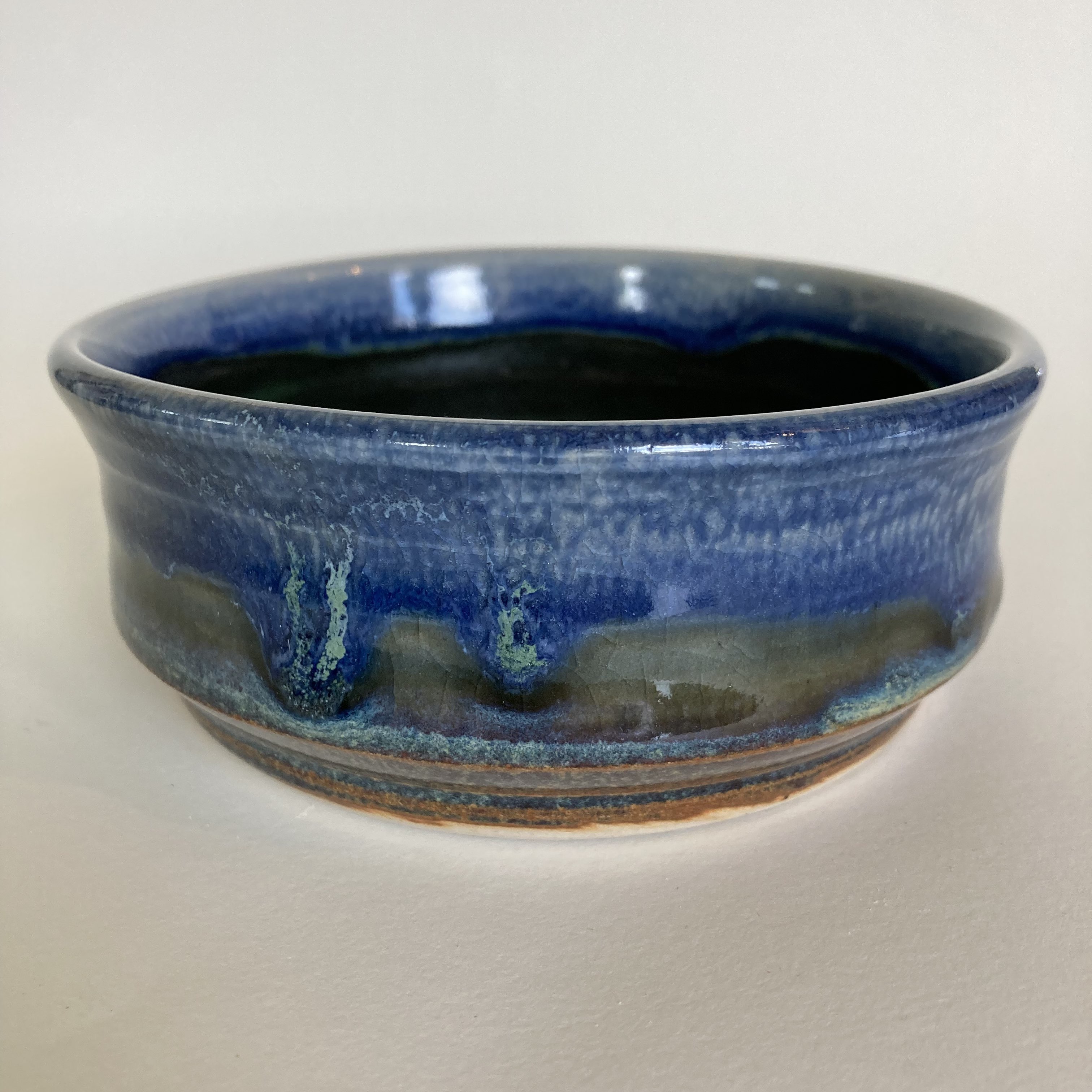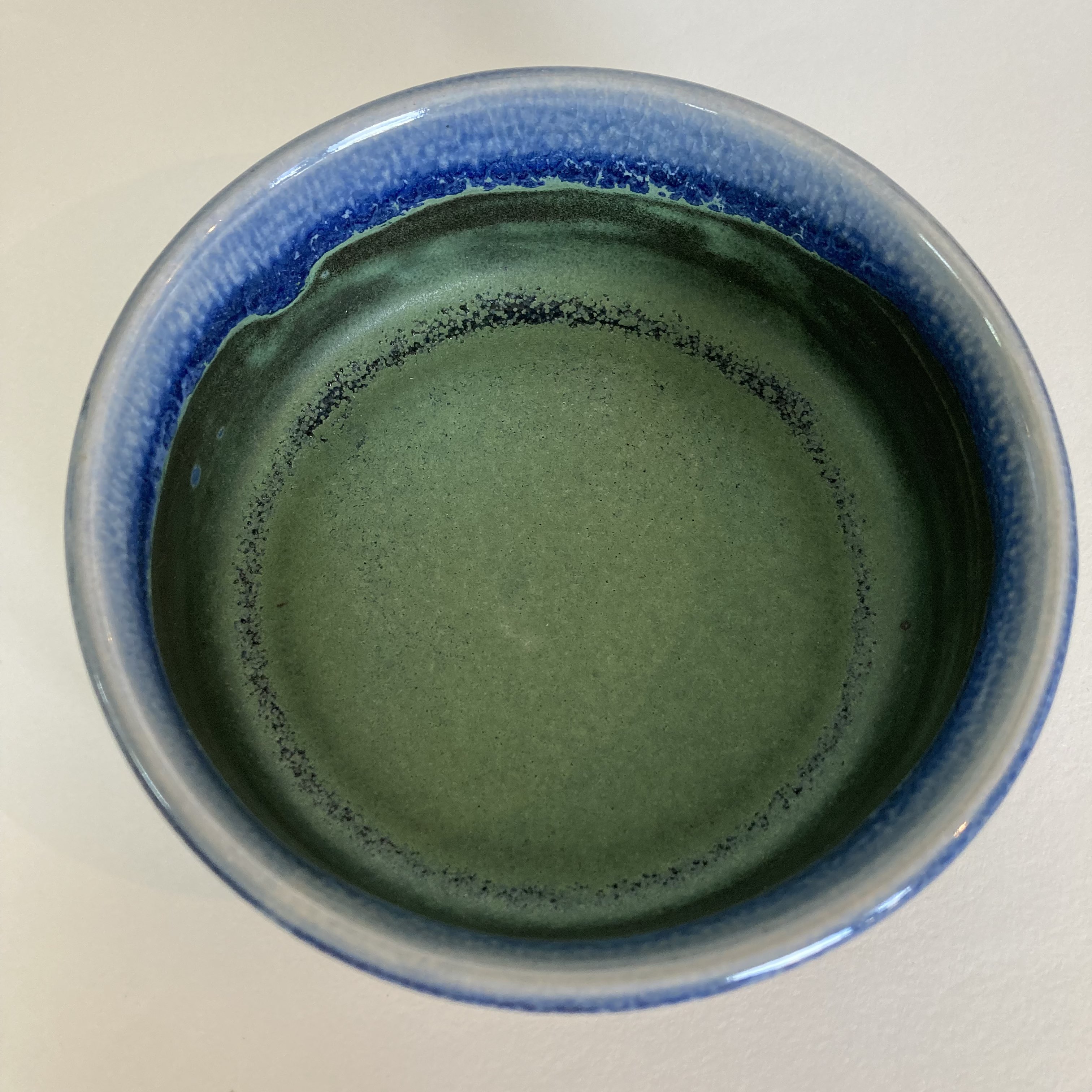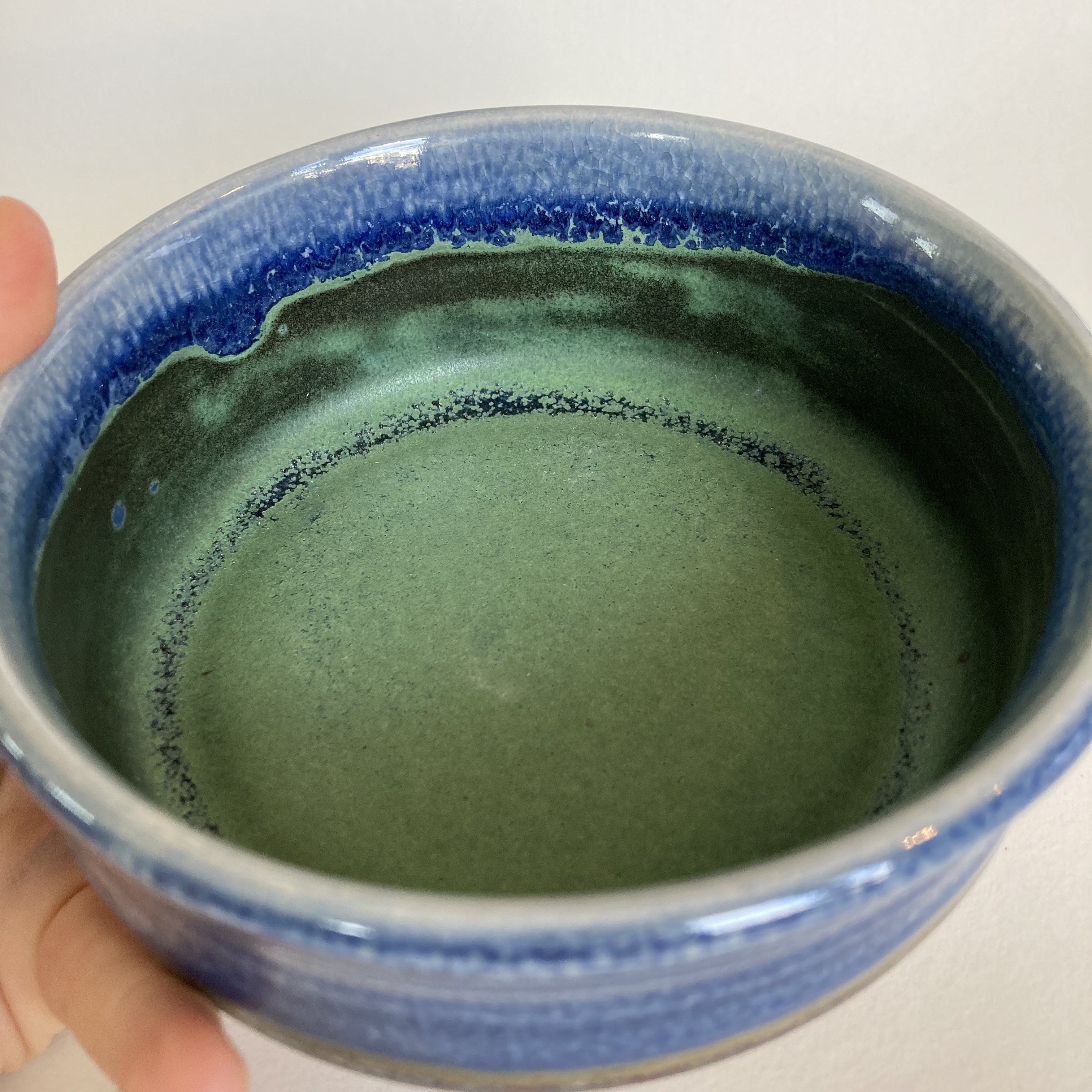 Blue Green Dish. Perfect for pet food, seeds for wild birds, brown rice, etc.
Buy here!
---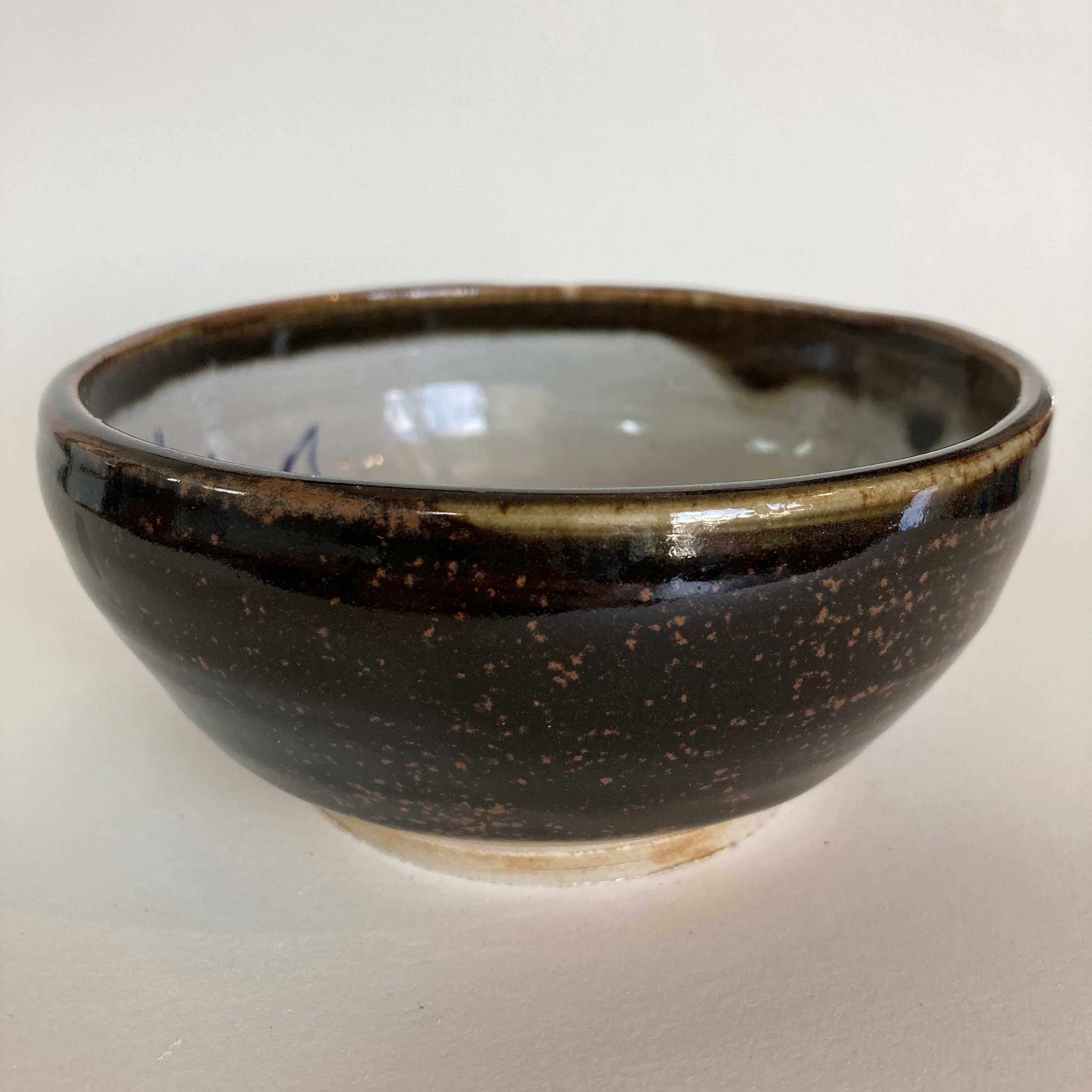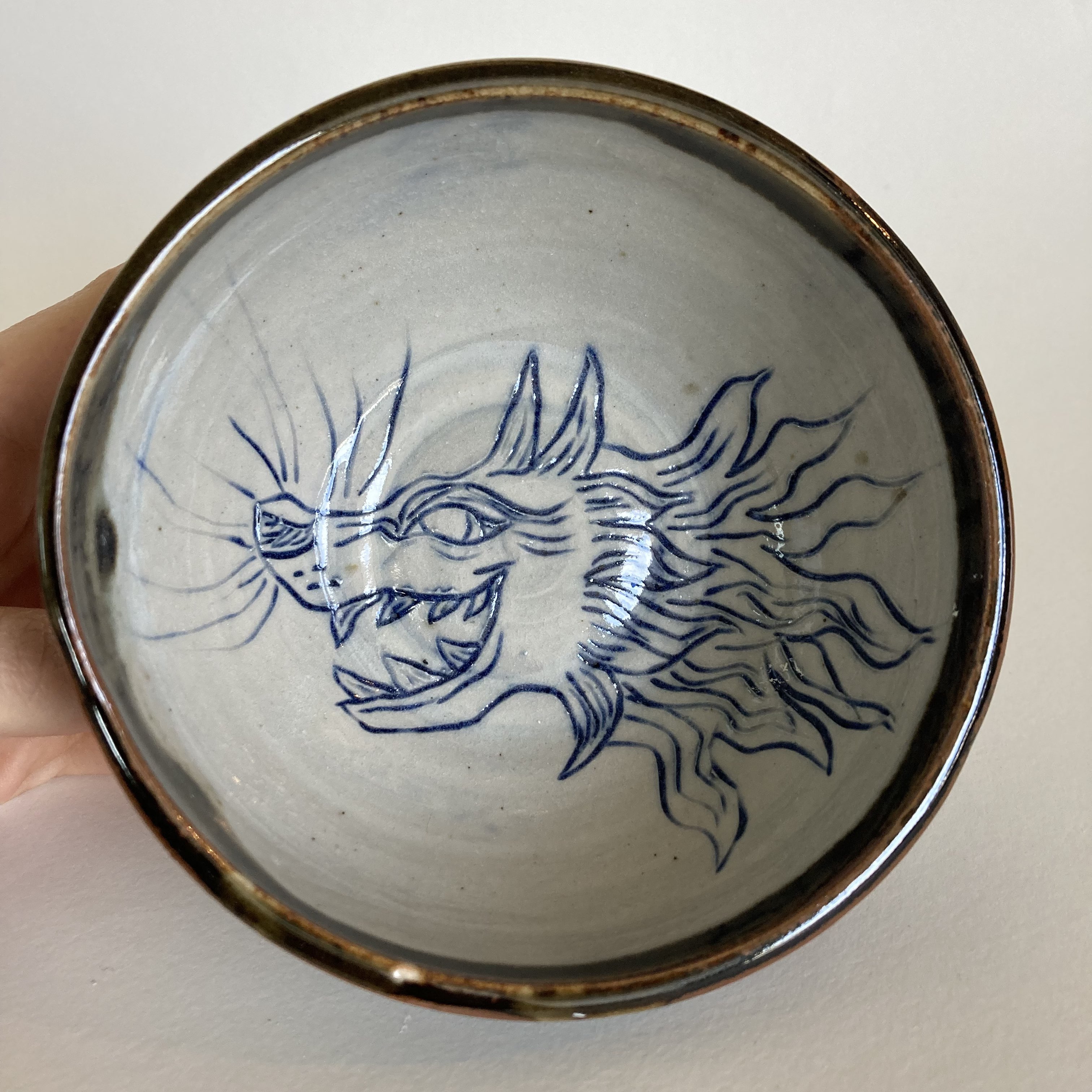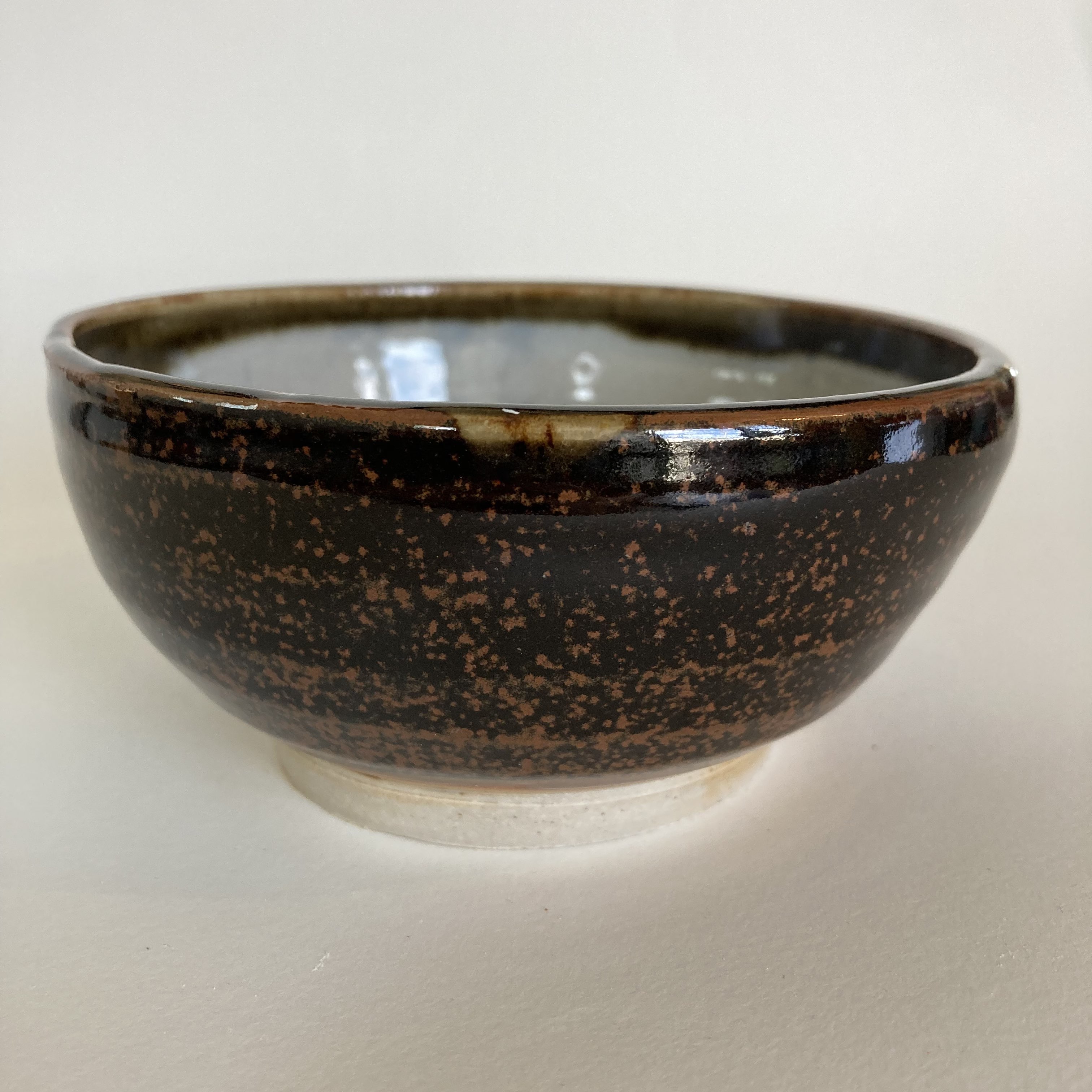 Grinning Wolf Bowl
Buy here!
---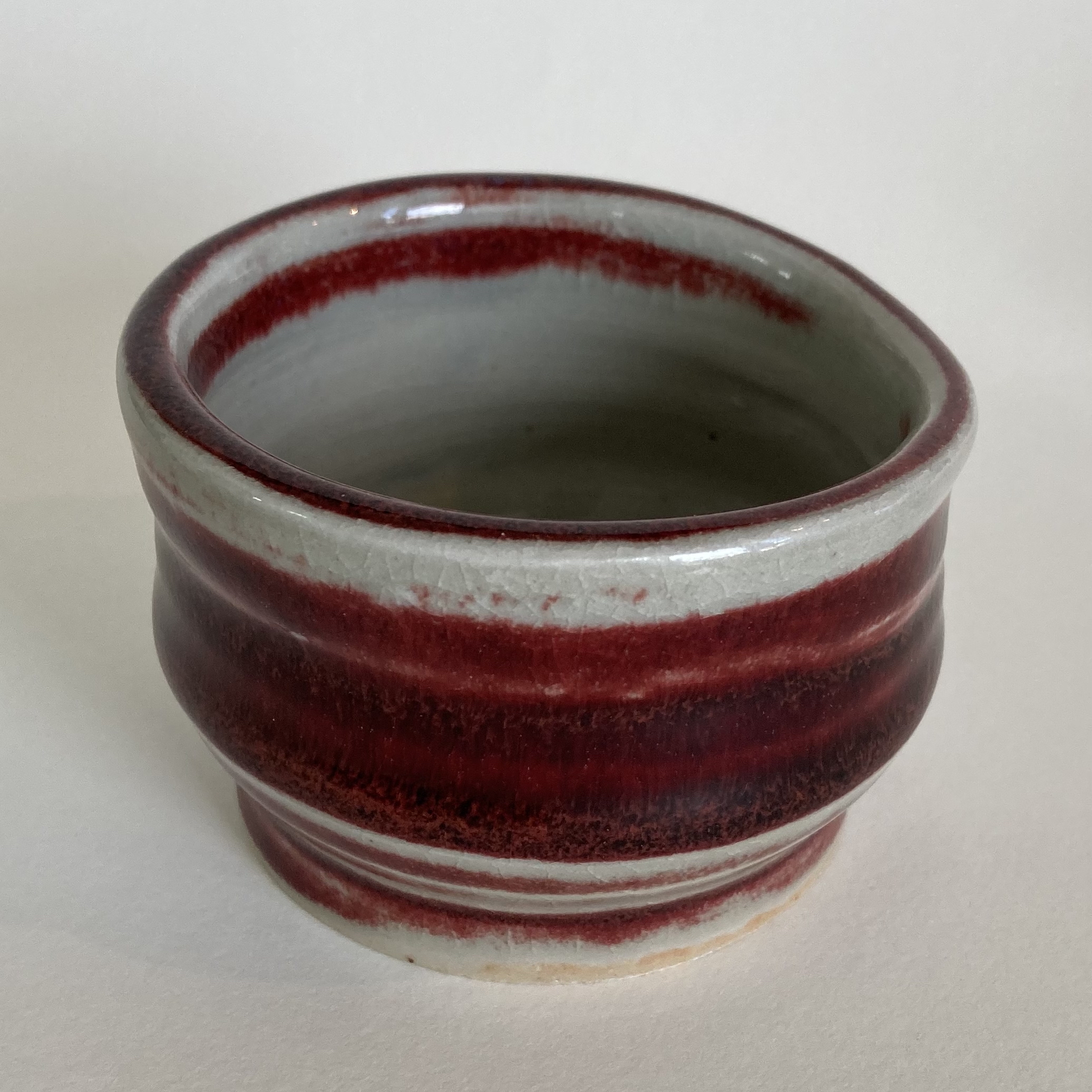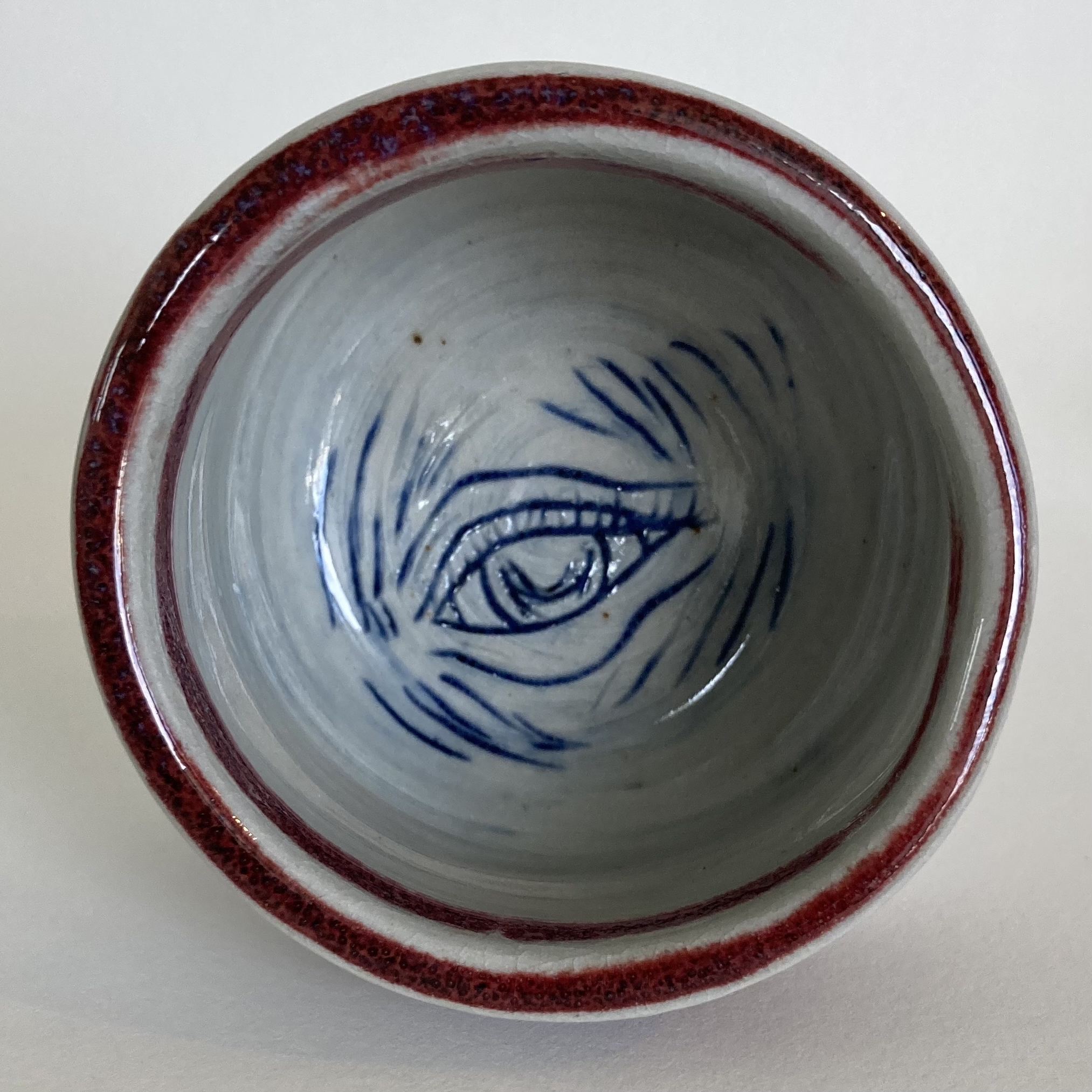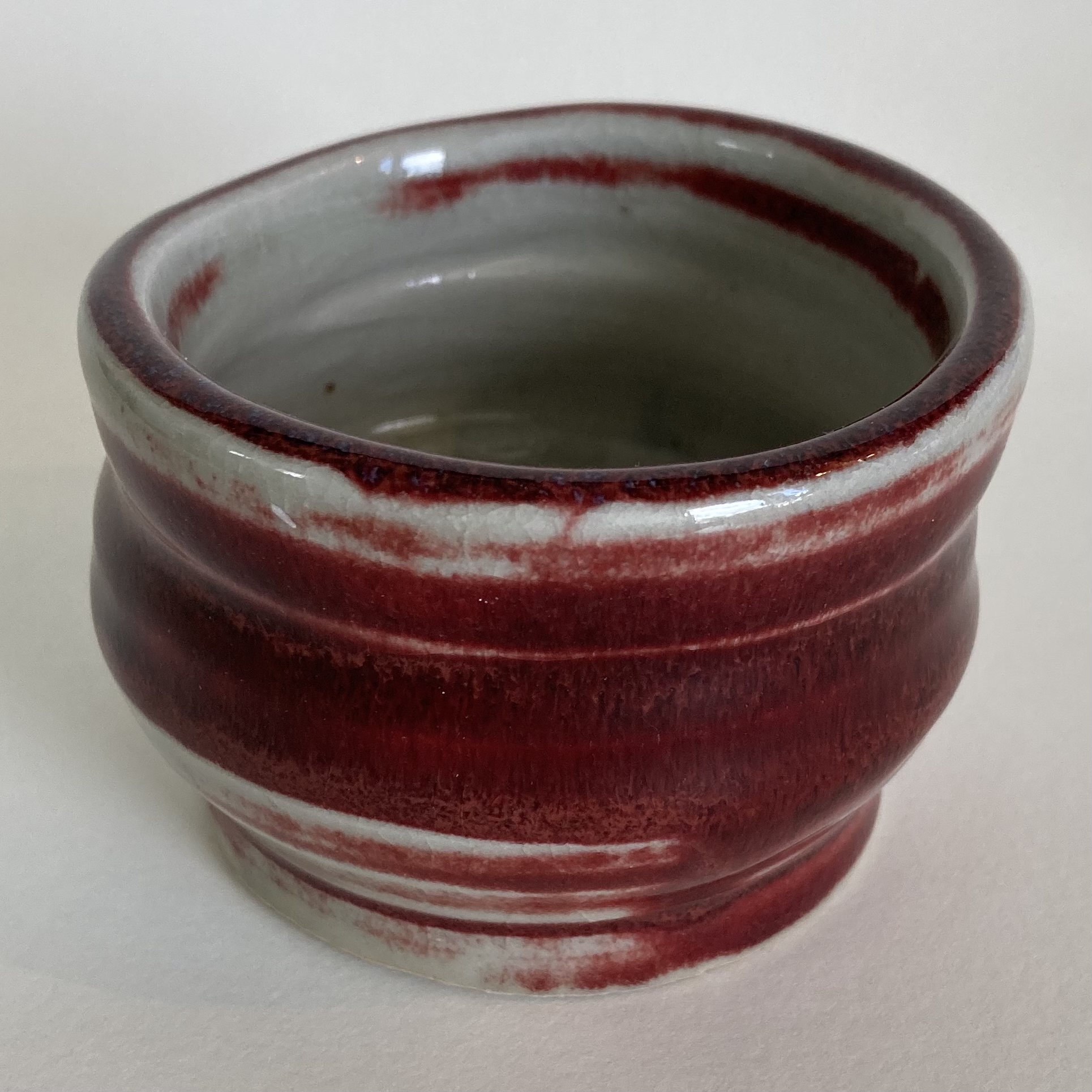 Seeing Eye Cup
Buy here!
---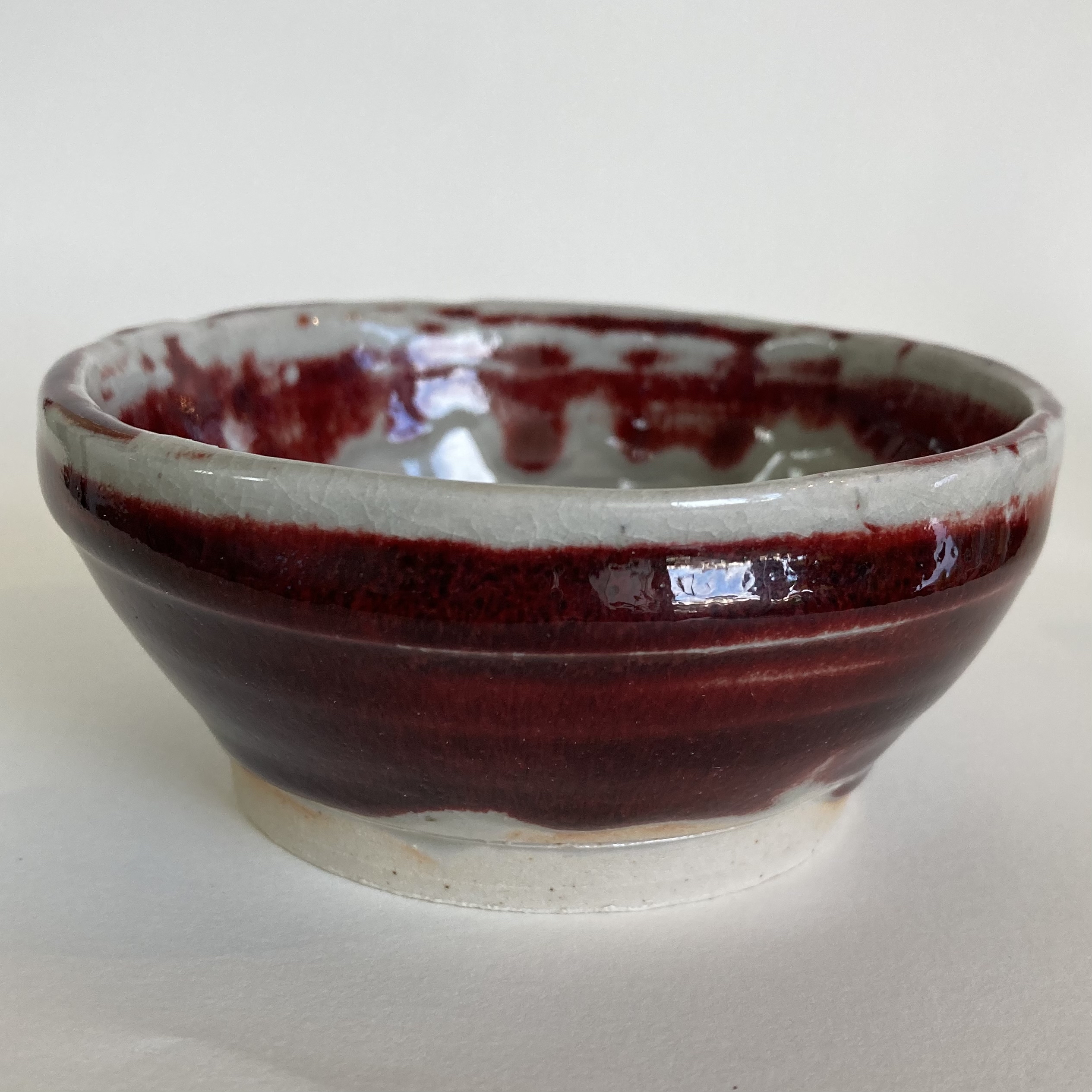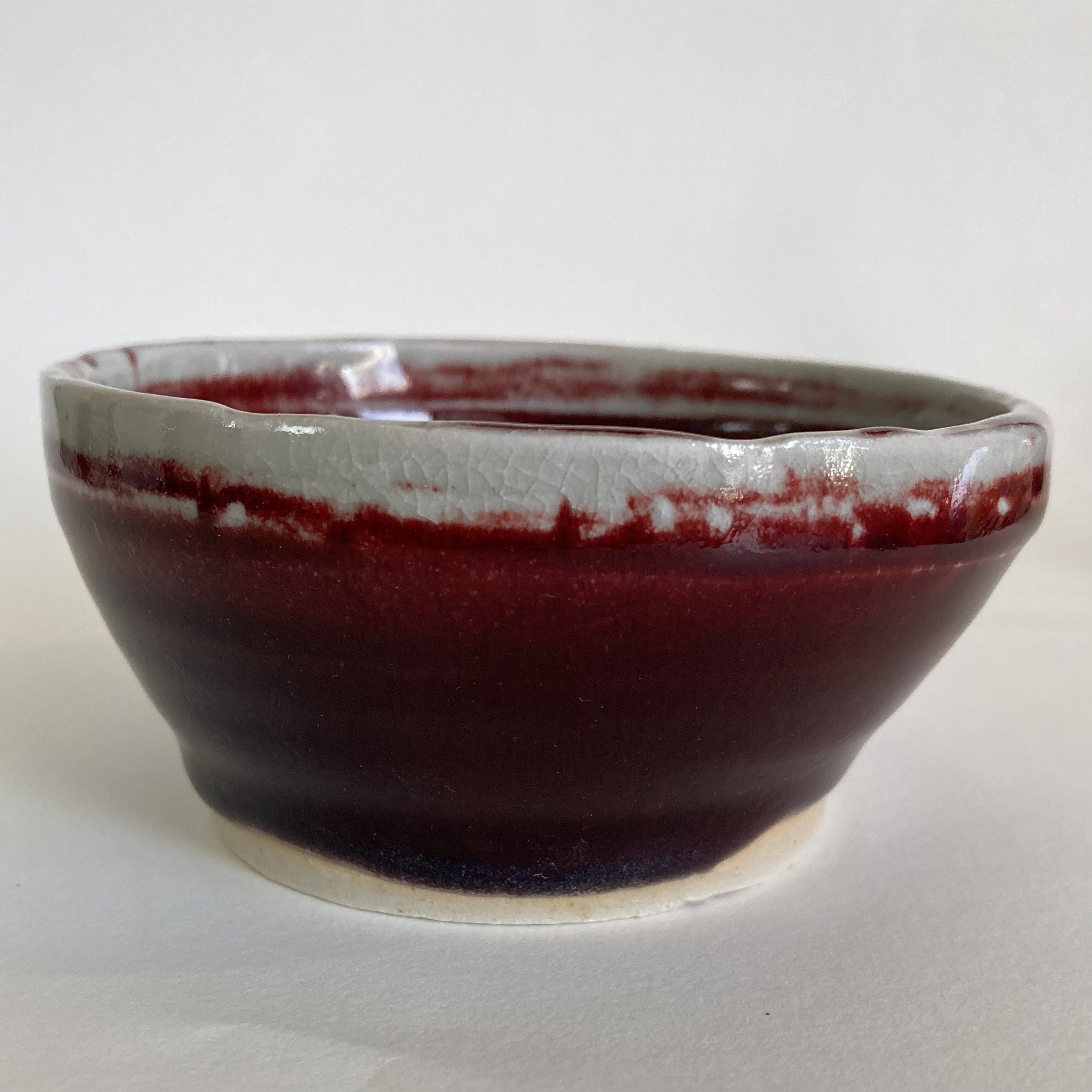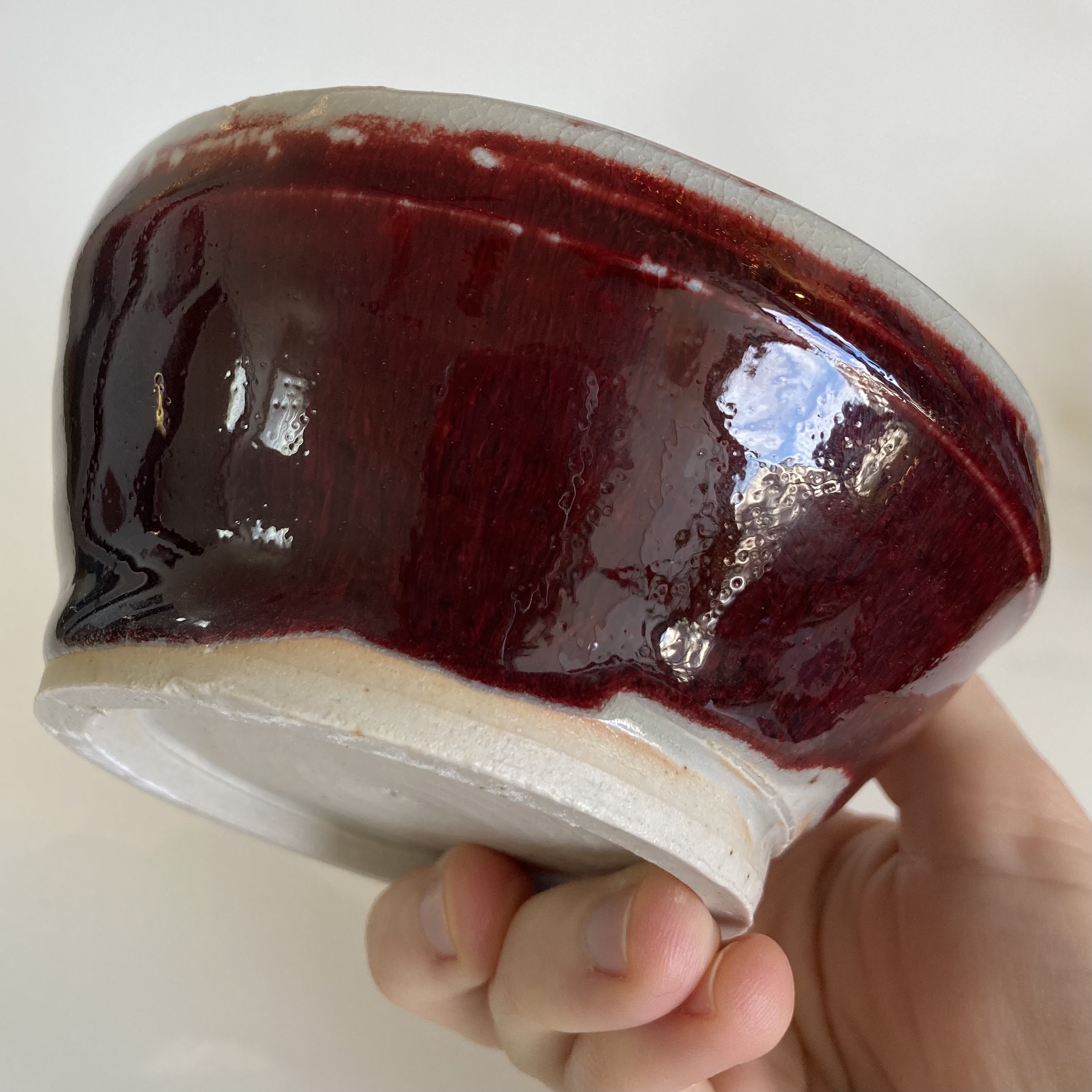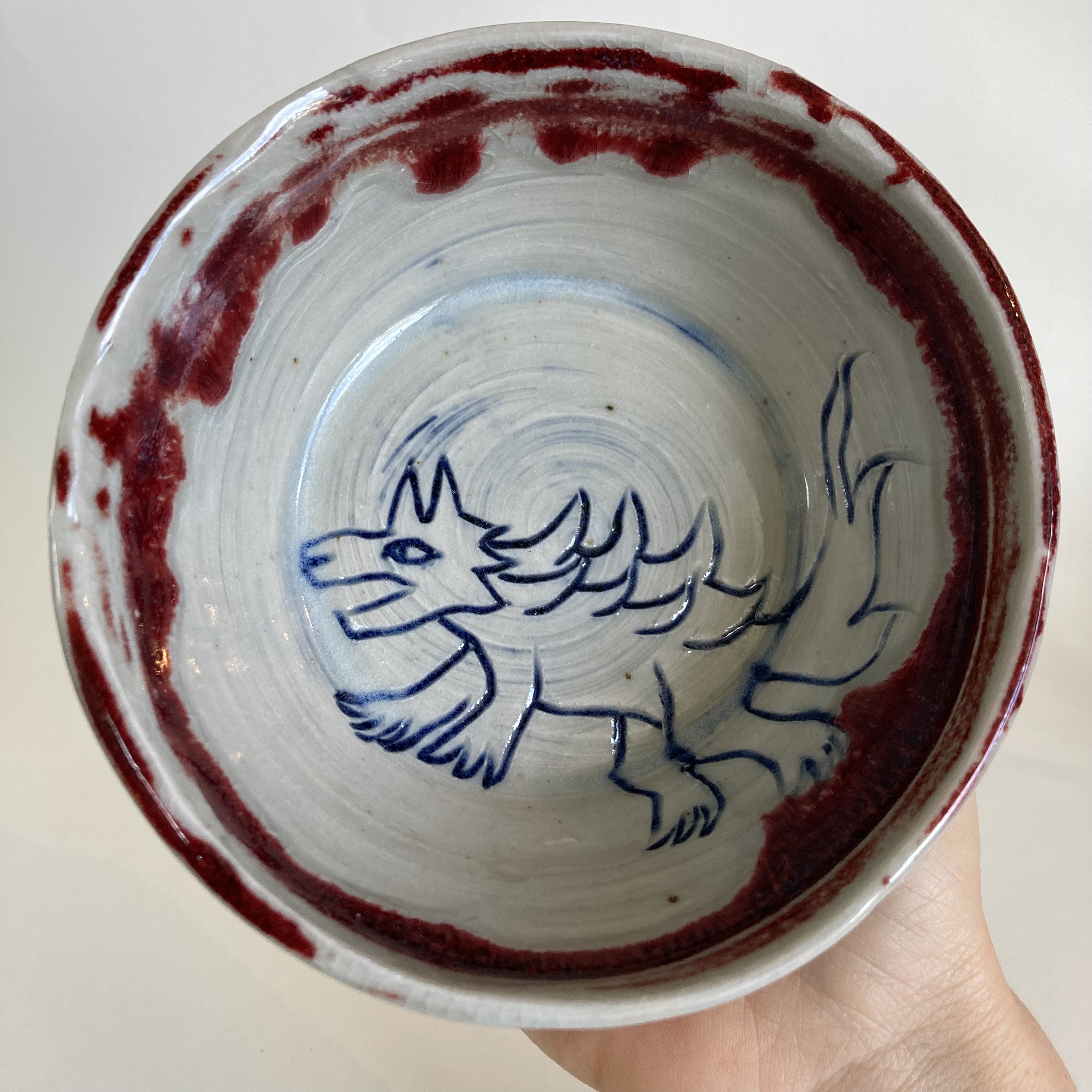 Black Wolf Blood Bowl
Buy here!
---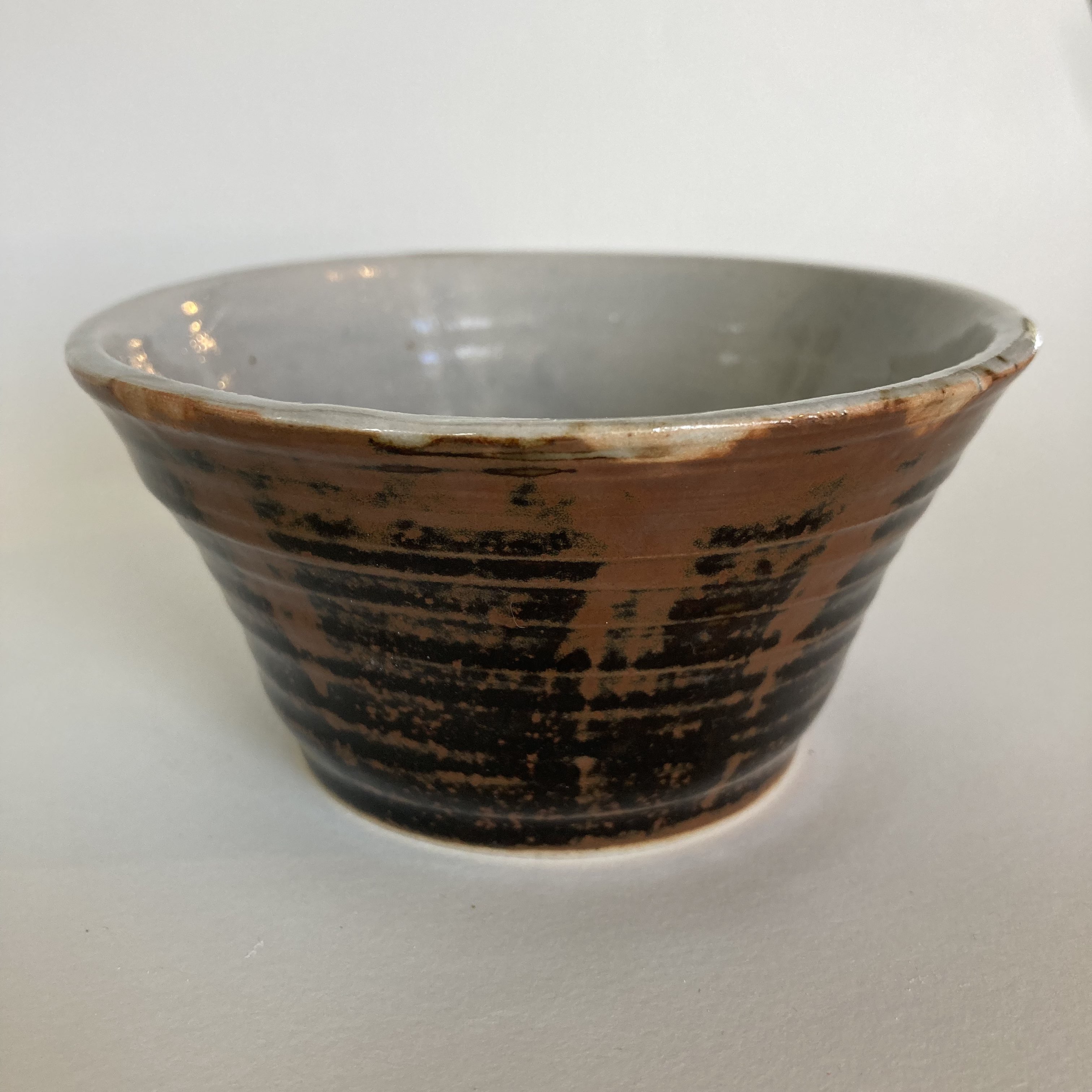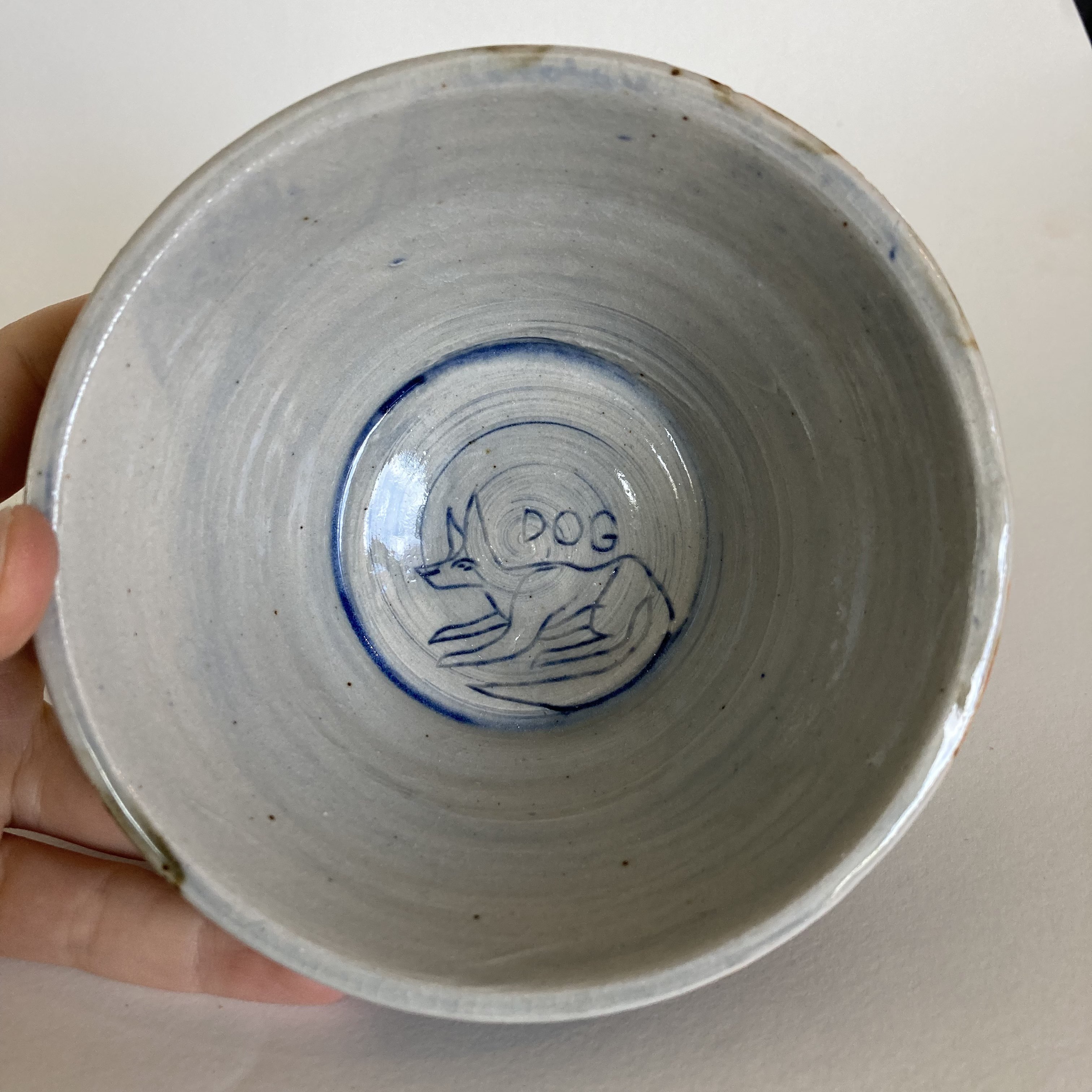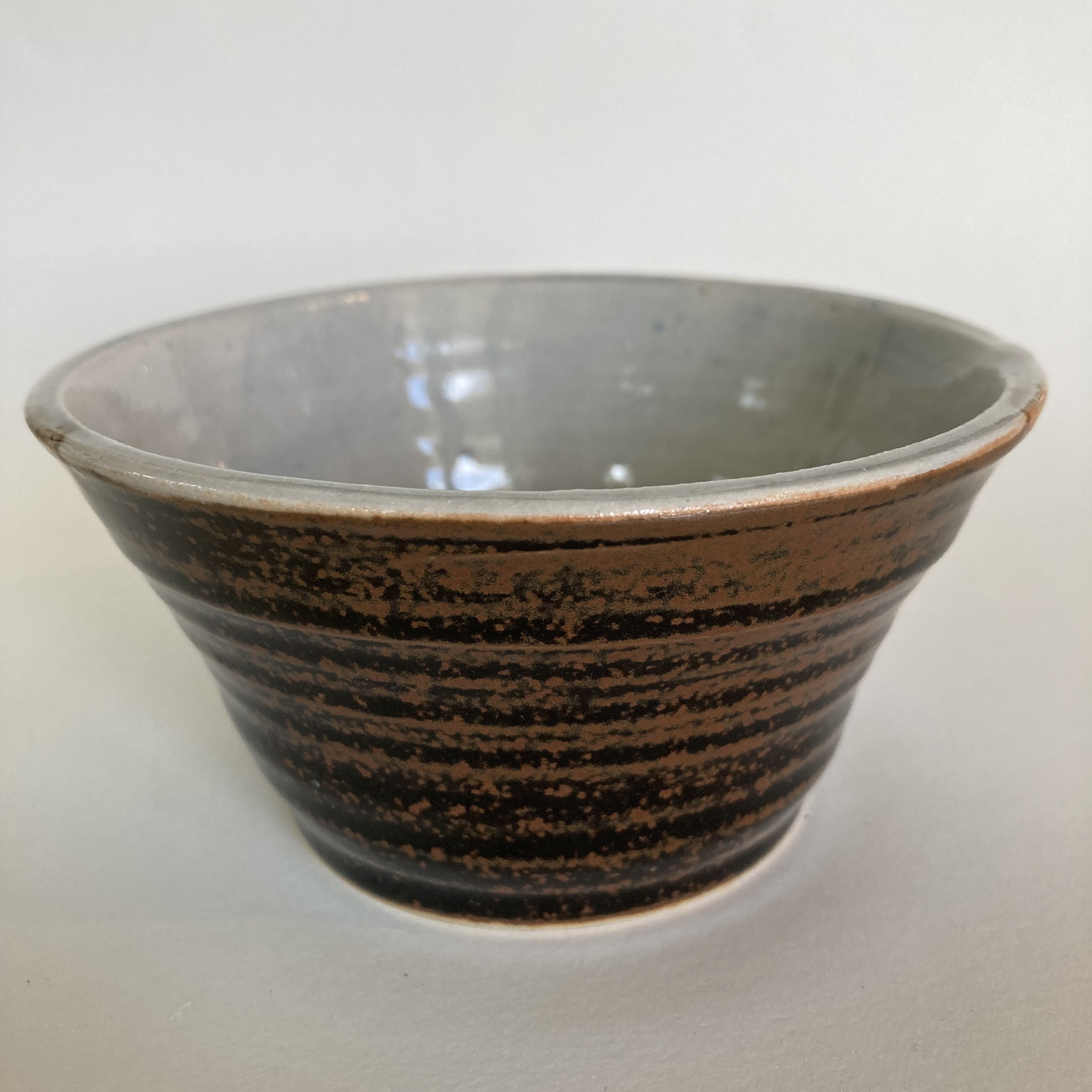 Sitting Dog Bowl
Buy here!
---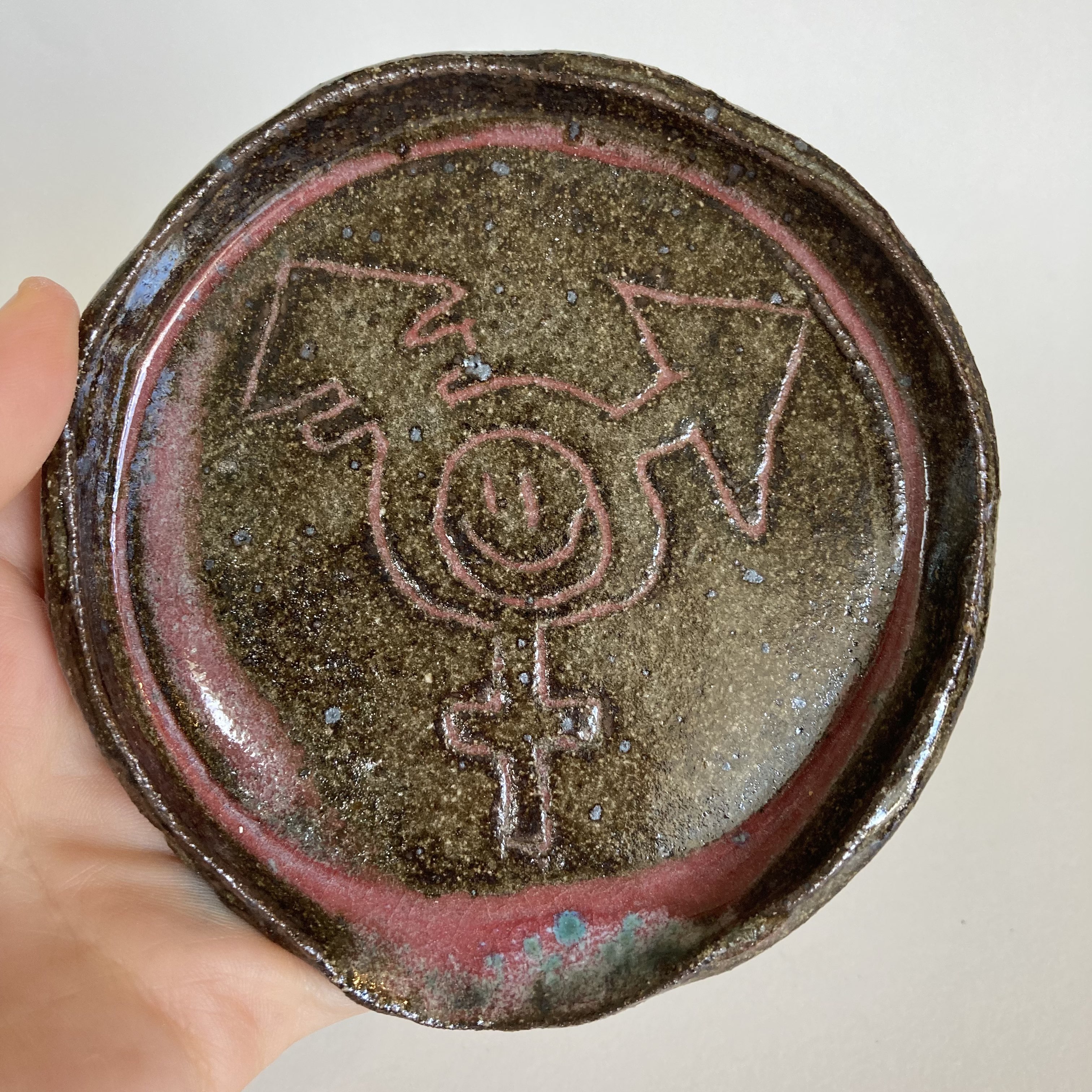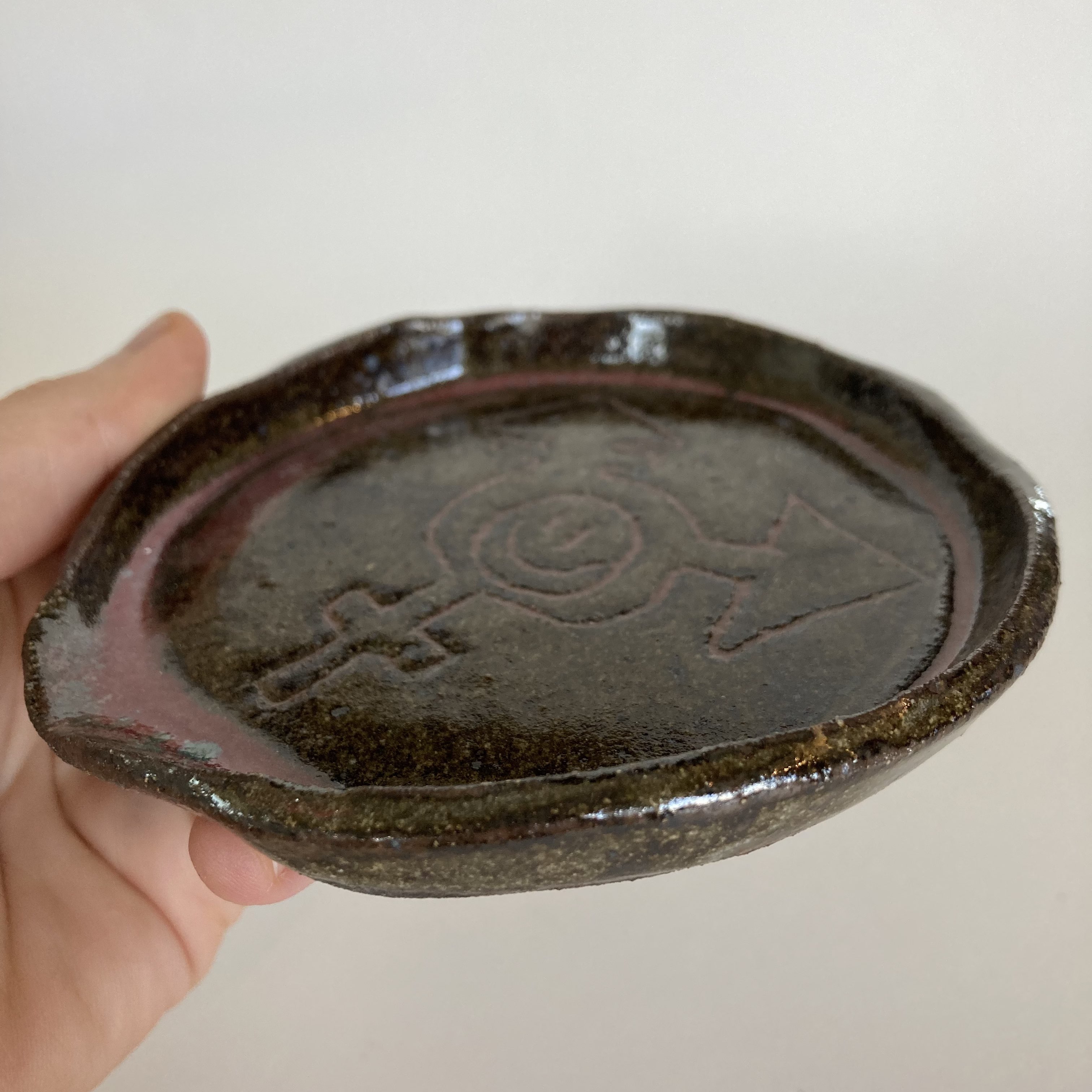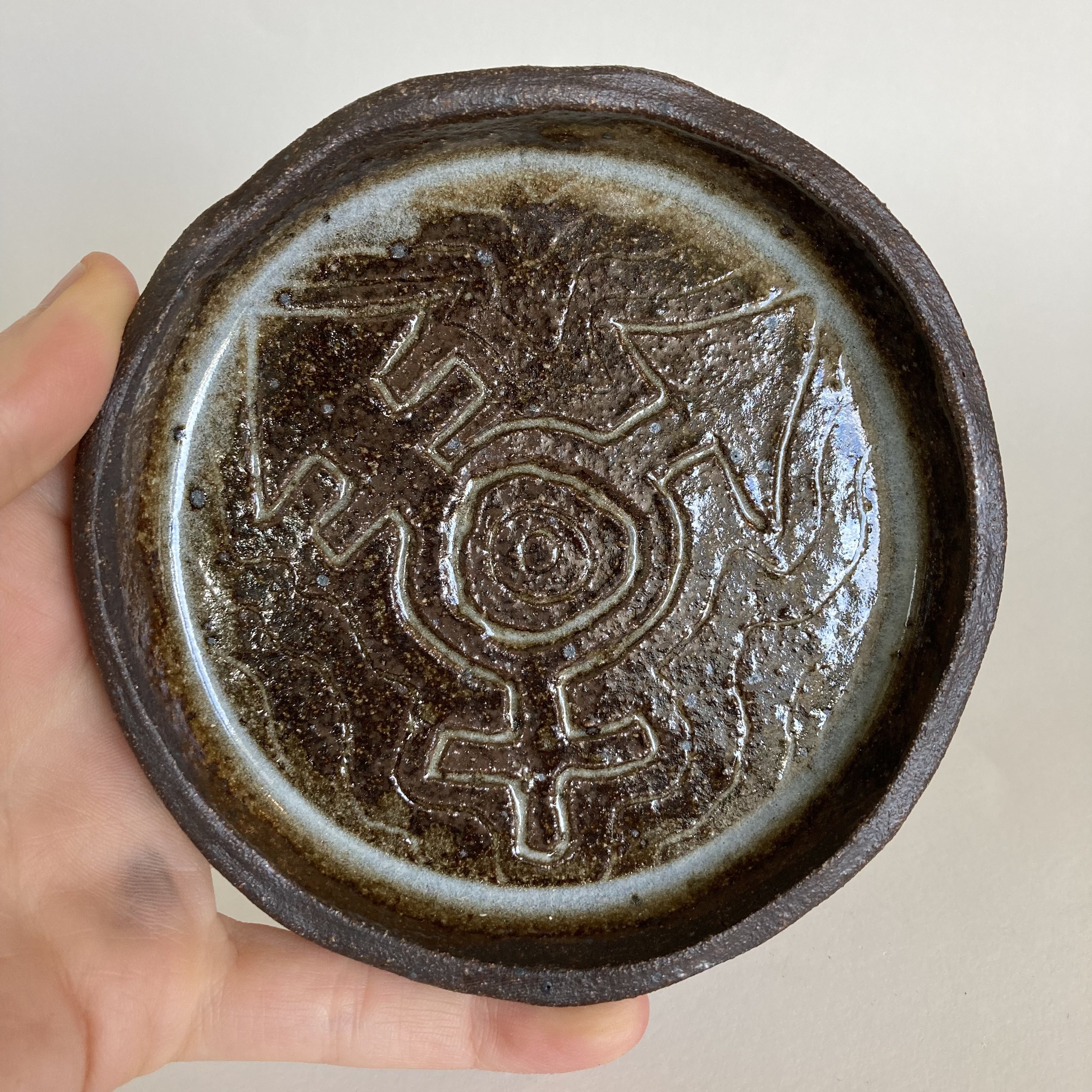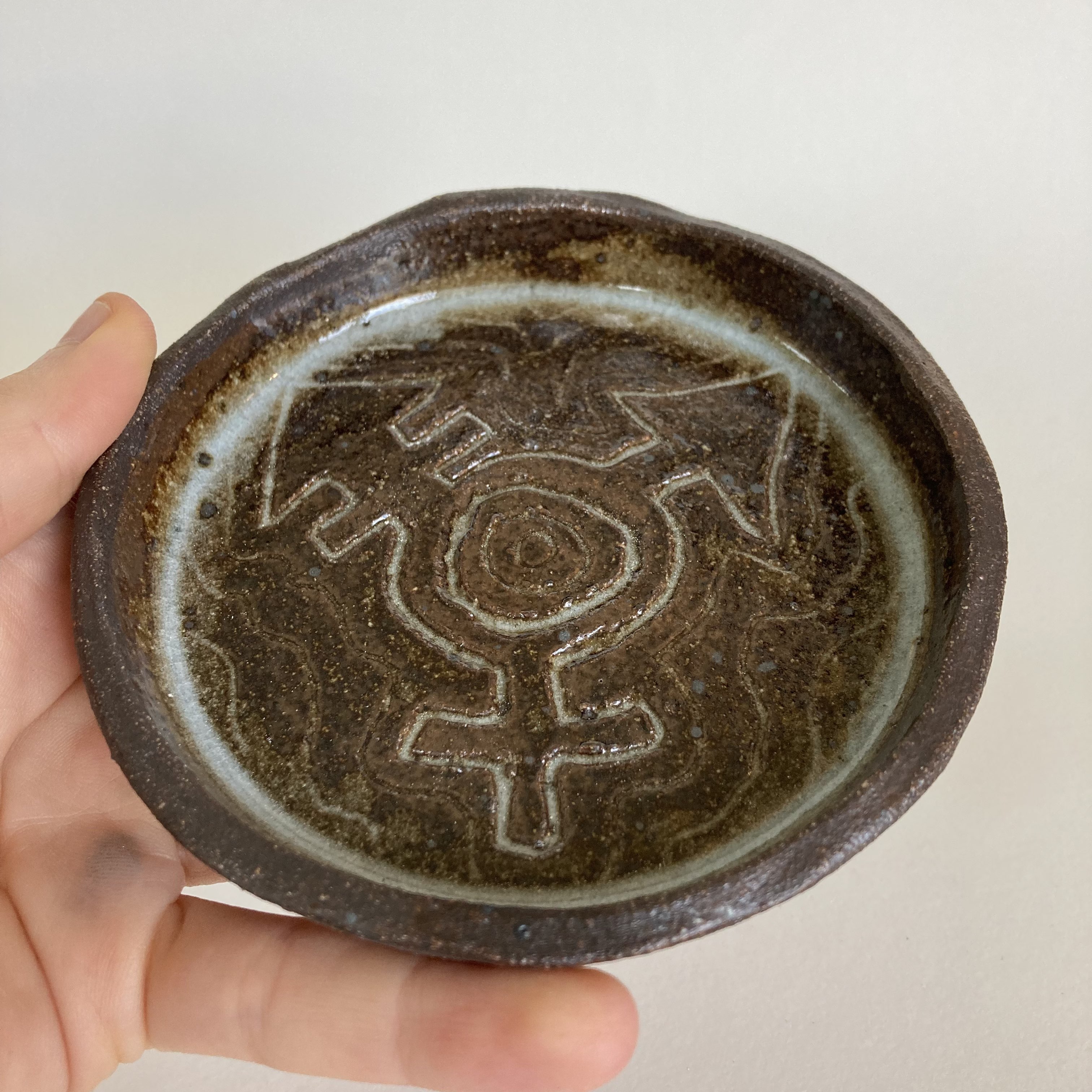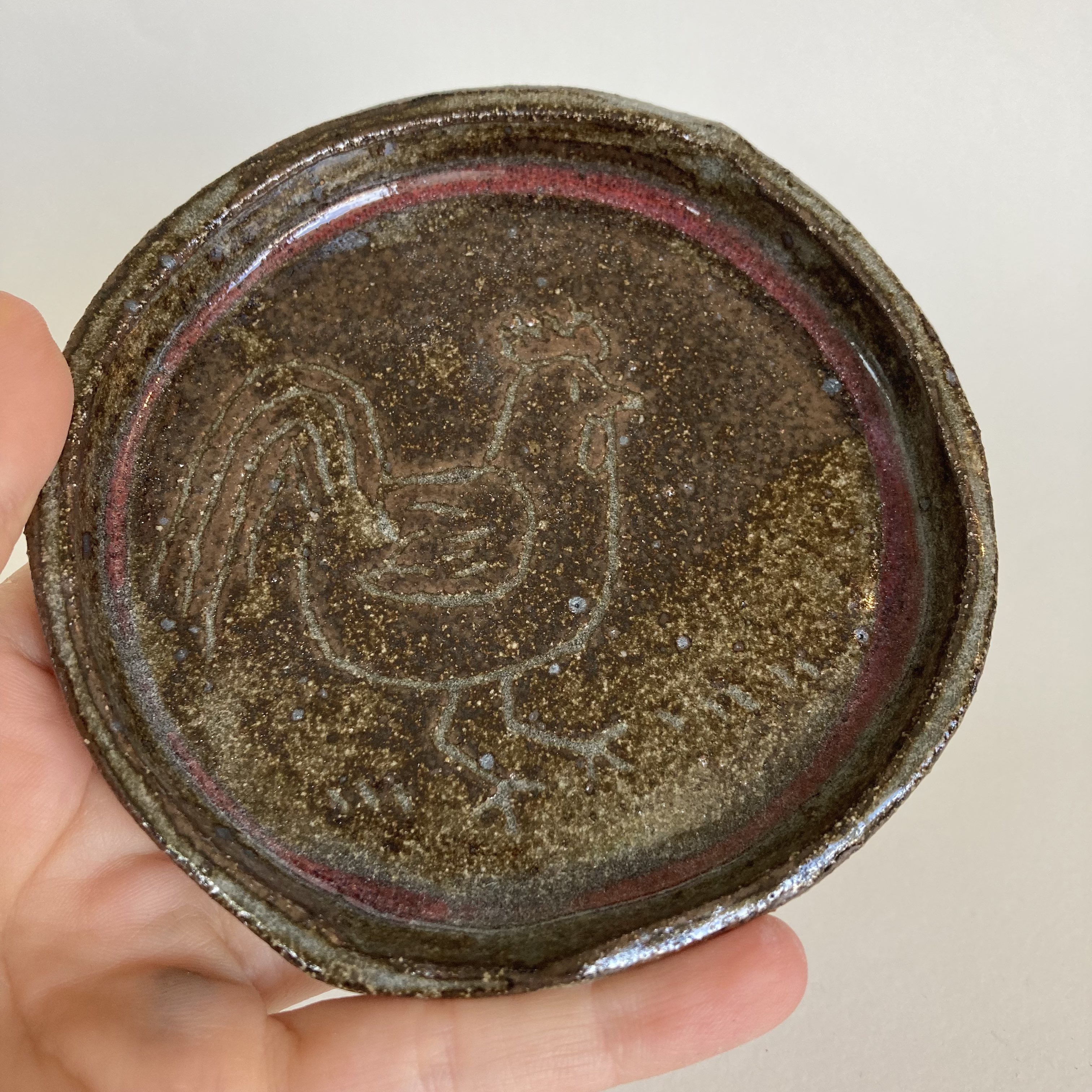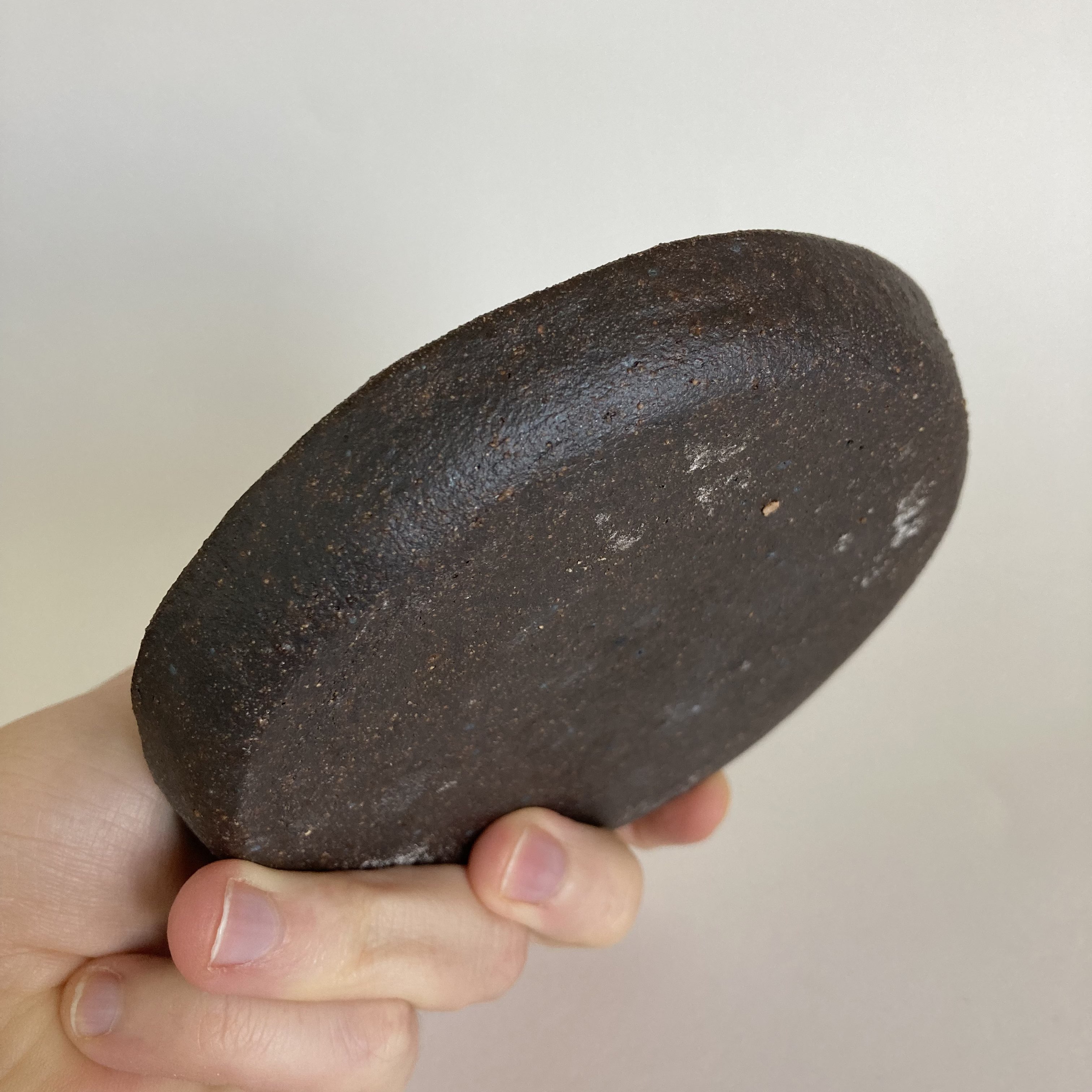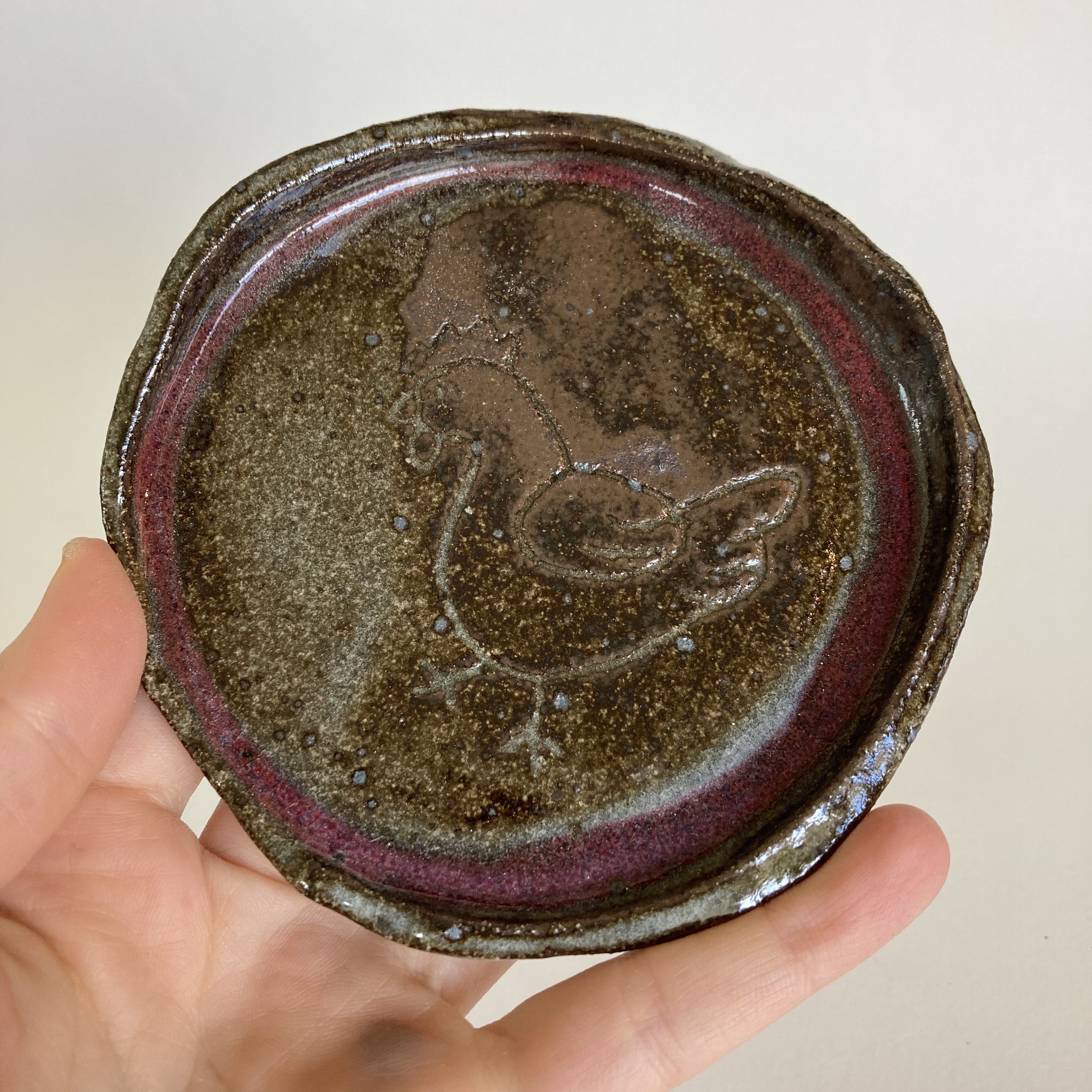 Trans and chicken trays. Good for spoon rests, soap dishes, cupholders etc.
Buy here, here, here, and here.
---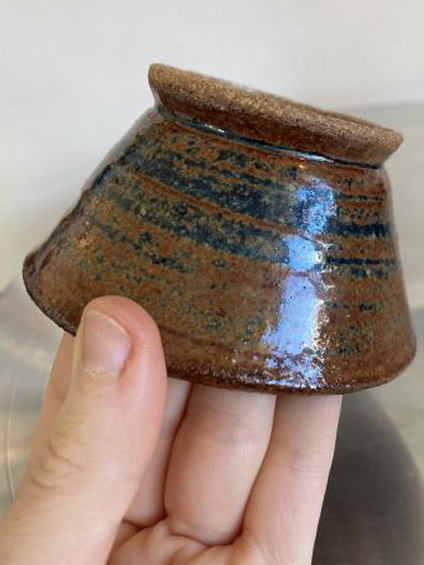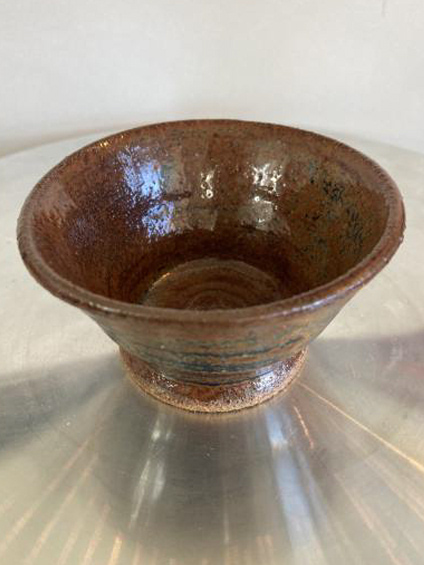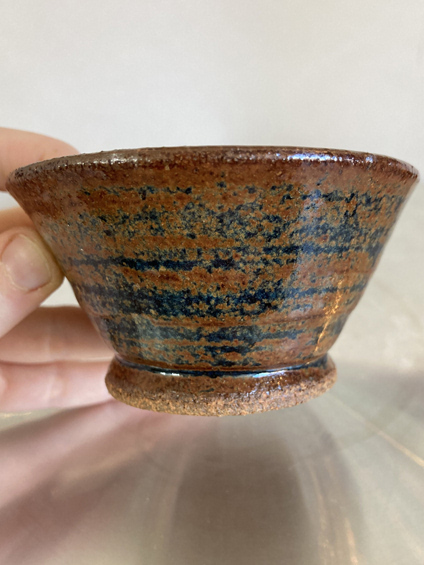 Little bowl with tenmoku glaze, cute and thin!
-$17- plus shipping
Buy here
---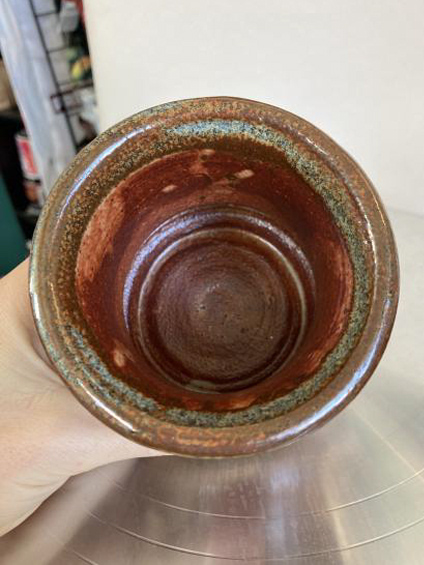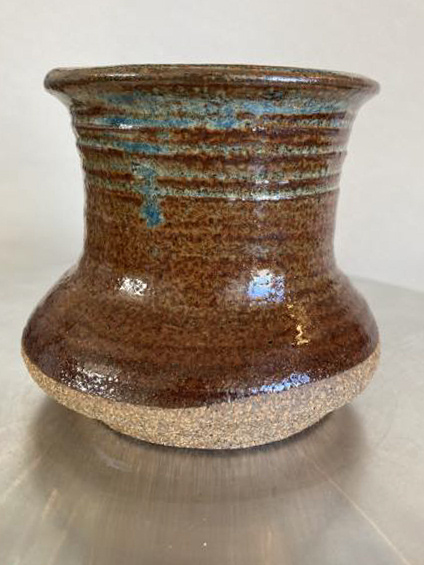 Woo Blue glaze on Phoenix Shino with Amador clay. I think I applied this guy too thin, the color is nice but Amador is so orange that the clay color will take over the glaze color. Got some nice blue in the ridges tho! I also just like the shape of this pot.
-$30-
Buy here
---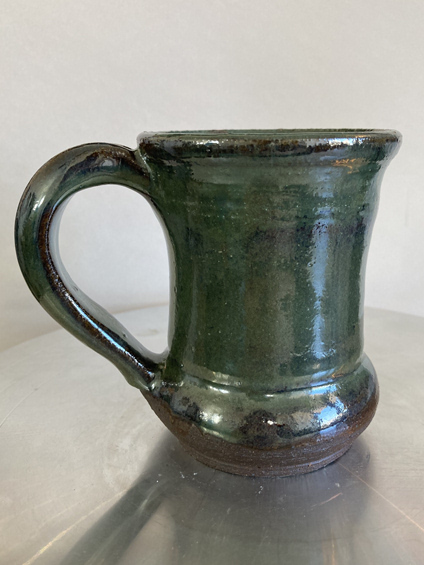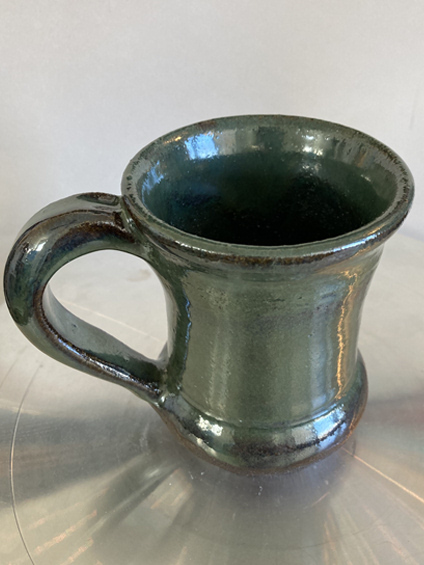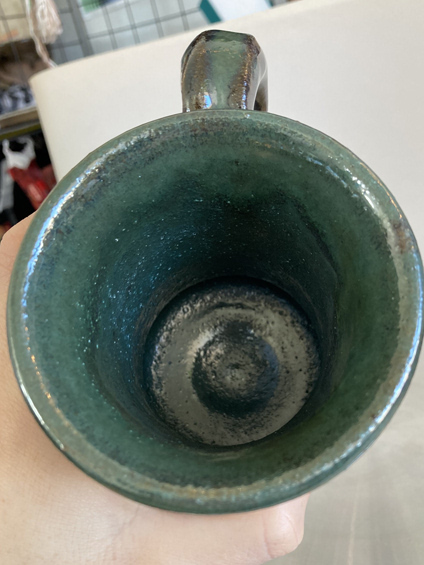 Woo Blue on Turquoise Orbie glaze, This guy is a weird almost metallic green with blueish areas. The inside is bumpy with a grey/blue shine
-$30-
Buy here
---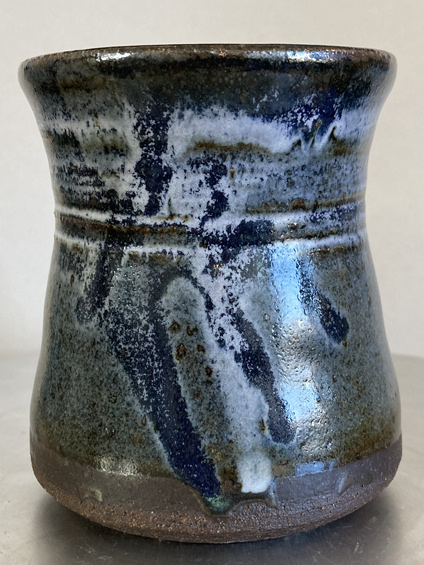 White Satin on Hunter Green. So this guy came out yellowish/green in some areas. I've nicknamed this one.....the Snowgrave Pot...
-$25-
Buy here
---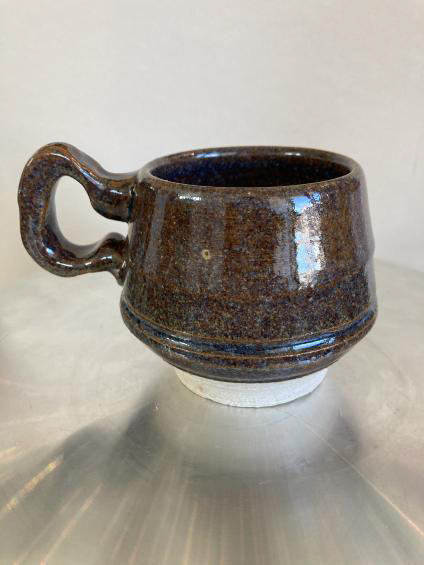 Woo Blue on B-mix. Love this guy's shape!
-$17-
Buy here
Mistake pots!!!
Pottery is hard and I'm still learning. These pots were overfired, glaze didn't work out, cracked, etc, but they still have use :)
Pieces are dinnerware safe unless stated otherwise.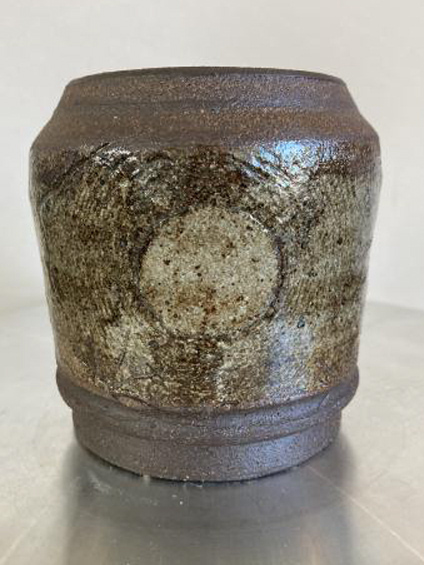 Full moon wolf mug. Sturdy and perfect for plants. Has a drainage hole.
-$30-
Buy here
---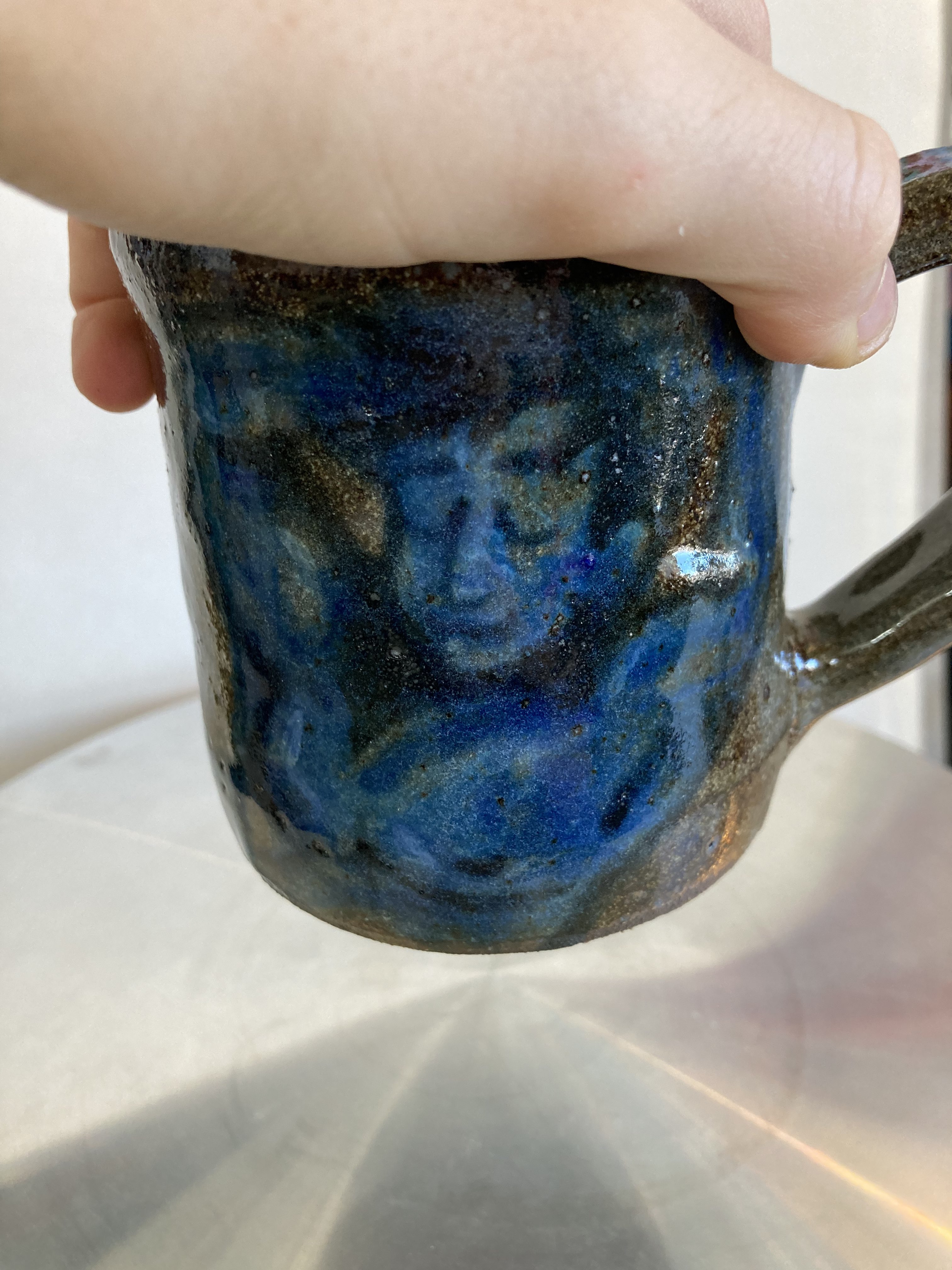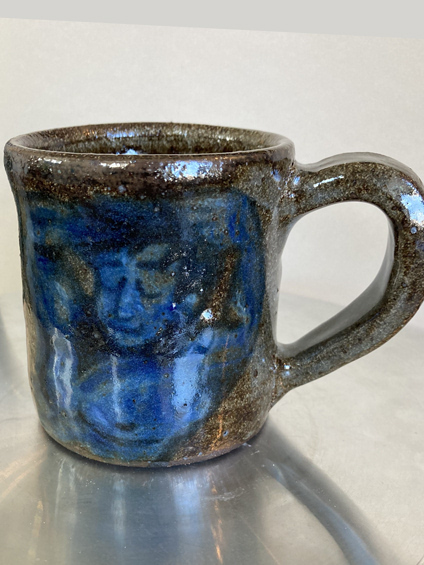 Reclining naked male: The image is hella dark but you can still see it. Mug is heavy and bubbly on the inside (a side effect of over firing). Not bad!
-$15-
Buy here
---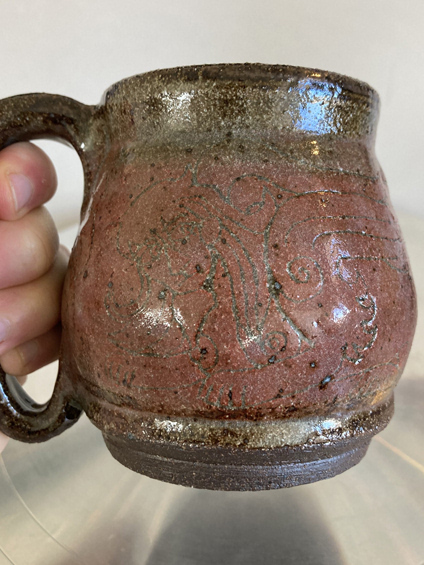 Sphinxes mug: So sad this one didn't turn out. To be fair the mug is pretty heavy and the handle could be better. I kinda like how the illustration is hard to find? Like an actual archeological dig (my sphinxes are based on mesopotamian and etruscan artwork).
-$10-
Buy here